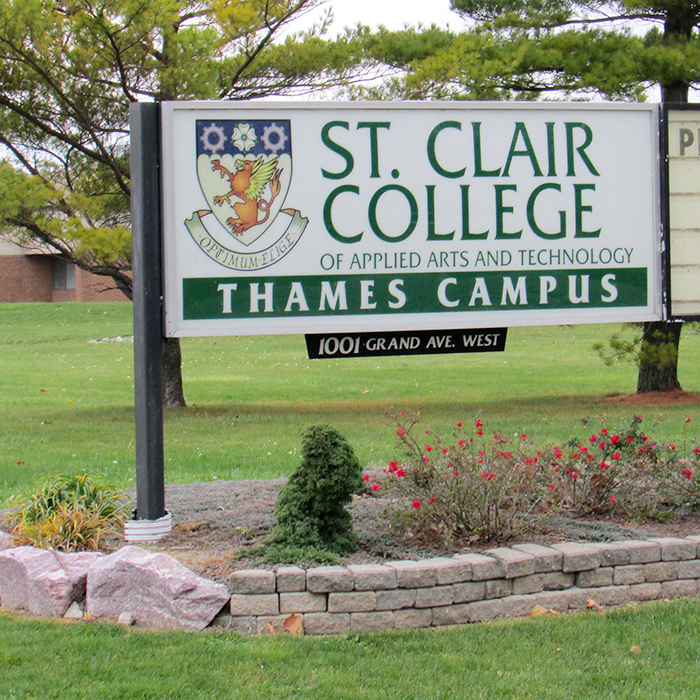 For the first time in its 51-year history, St. Clair College has surpassed the 12,000 full-time student milestone.
The college has 12,815 students on its three campuses in Windsor, Chatham and Toronto. This represents a 21.6-per-cent increase over 2017.
The college's presence in downtown Windsor has grown to its highest level with 1,551 students. There are close to 500 students in the newly opened Zekelman School of Business and Information Technology at the One Riverside Drive location.
President, Patti France said that the unprecedented enrolment increase demonstrates that St. Clair College is achieving its goal of being a top-of-mind "destination college" for students throughout Canada and the world.
"With our mix of cutting-edge academic programs and exceptional services and facilities, we are particularly proud to be a part of the rebirth of downtown Windsor, by accommodating a large portion of this year's increase in the new Zekelman School of Business and Information Technology building at One Riverside Drive."
At the Chatham campus, where enrolment is close to 1,200 students, which represents a 2.8-per-cent increase over 2017, the college opened the new National Powerline Training Centre, and has expanded the student residence.
"Thanks to our partnerships with business and industry, the college will continue to explore and develop new programs that will meet the needs of our future workforce," France said.
The college will launch its first Honours Degree in Applied Arts, Social Justice & Legal Studies in September 2019.
Comments
comments