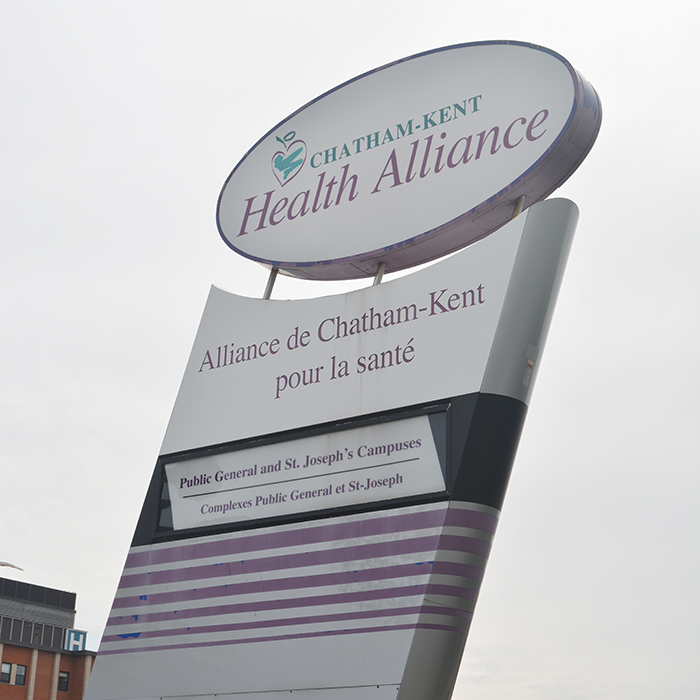 This from the Foundation of Chatham-Kent Health Alliance:
The Foundation of Chatham-Kent Health Alliance is pleased to announce its grant proposal to the Aviva Community Fund competition has been successful in passing the preliminary round. The Community Fund, now in its 10th year of existence, will donate $1 million to fund community-focused charitable initiatives across Canada this year.
By making it through the first round, the Foundation is now eligible to begin collecting votes for its proposal here.
The 100 entries that receive the most votes will receive $10,000 in funding for their project, which in the Foundation's case is for Patient and Family Comfort and Celebration Rooms at CKHA. The Foundation is asking for help from the community of Chatham-Kent to get the votes needed to be one of the one hundred successful entries.
Those who are interested in voting for the entry can learn more by going to link above, registering using their email address, and voting up to ten times per email from now until Thursday, October 4, 2018.
"We couldn't be happier to have passed the first stage of the process with our proposal, and to now be able to have the community to get involved in this competition," says Mary Lou Crowley, Executive Director, Foundation of Chatham-Kent Health Alliance. "There are few things more essential to the health of a community than bringing families closer together. The proposed Patient and Comfort Rooms at CKHA do just that, by enabling hospital patients and their loved ones to gather for celebrations like birthdays, anniversaries and other milestones when they may not be able to do so otherwise."
These rooms will offer a soothing space of comfort, care, and compassion. They will be a retreat from the clinical environment of the hospital, intended to provide a 'home away from home' for families – a refuge from an institutional environment and into a space that affords many of the comforts of home.
"If this proposal is successful, the Patient and Family Comfort and Celebration Room will be a welcome addition to our capabilities at Chatham-Kent Health Alliance," says Lori Marshall, President and CEO, Chatham-Kent Health Alliance. "As an organization, we are committed to providing Patient and Family Centered Care that supports our patients and their families at every stage of their care. The rooms will be a dedicated space that helps us fulfil this important commitment."
Comments
comments