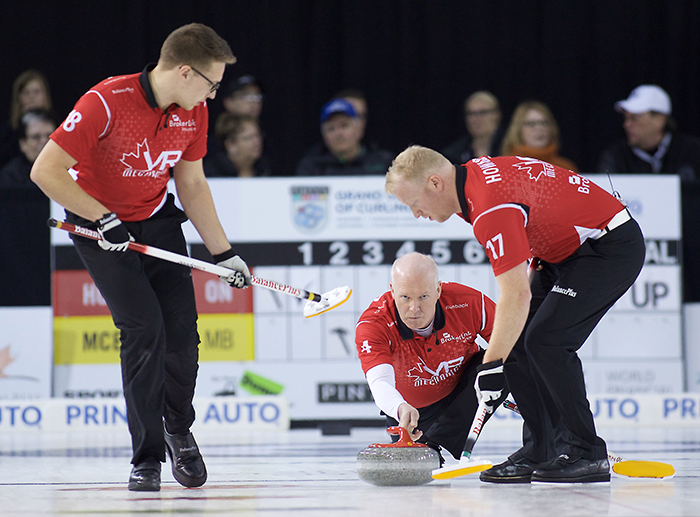 The following rules and procedures will be in place for the Pinty's Elite 10 curling event being held at the Thames Campus Arena at St. Clair College in Chatham.
During the workweek, from Wednesday to Friday, parking will be limited to the lot behind the St. Clair College HealthPlex/Thames Campus Area and the community lot in front of the HealthPlex. All other parking at St. Clair College is for faculty and students only, at all times, during these days.
Parking will be provided at the former Target parking lot, located at the Thames Lea Plaza on Grand Avenue West. A shuttle service will be available to and from the venue on Wednesday from 5 p.m. to 11 p.m. and Thursday/Friday from 7:30 a.m. to 11 p.m.
Please note the shuttle service is not accessible transit. 
Accessible parking spots are available at the arena and HealthPlex locations for all days. Badder Bus and Heuvelman's Chev have donated the shuttle service; Holiday Inn Express has donated the parking lot for use.
On the weekend, all parking spots at St. Clair College will be available at all times, during these days.
The transit service will not be offered on these days since the St. Clair parking lot is able to accommodate all patrons.
Parking will not be permitted on the surrounding roadways, including Fergie Jenkins Parkway, St. Clair College Road, Bear Line, McNaughton Avenue West (West of Fergie Jenkins Parkway) and Grand Avenue West.
Forty parking spots will be reserved behind the Arena/HealthPlex – these spots are reserved for the SportsNet crew and Elite 10 curlers only.
Large bags/purses, backpacks and nap sacks will not be allowed. Signage at the transit area and entrance to the arena will advise fans of the policy. Fans with large bags/purses, back packs or nap sacks will be asked to return their bags to their vehicles.
Persons who have been cleared by C-K municipal staff to enter the lobby will be met by volunteer greeters from the Elite 10 Security section. Security checks may occur during entrance to the facility.