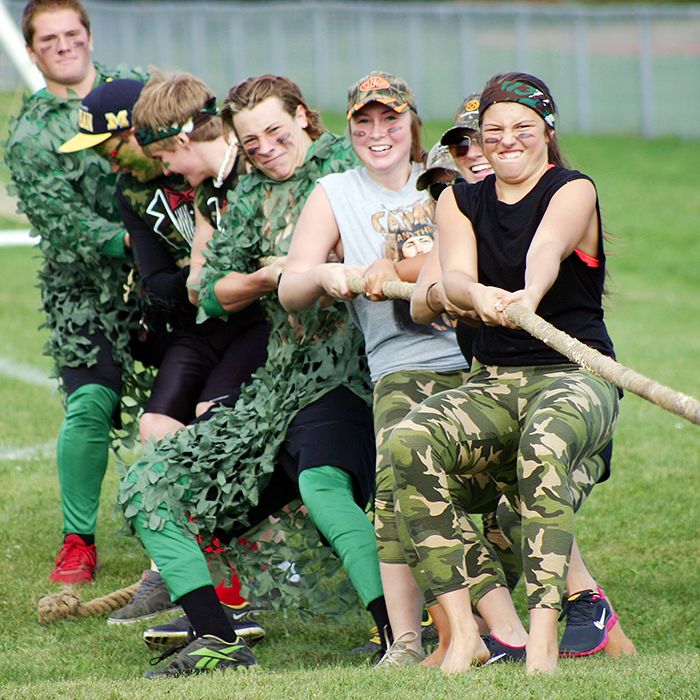 Students across Chatham are gearing up for Red Weather Week in support of the United Way Campaign, according to UWCK's Michelle Robbins, with lots of fun ways to raise money.
Starting Sept. 24, St. Clair College Thames Campus will host Red Feather softball event from 2 p.m. to 9 p.m. at the Thames Campus ball diamonds. Admission is $2.
There will also be a Red Feather Referee's Classic Volleyball Tournament at John McGregor Secondary School at 3 p.m.
On Tuesday, there will be a Red Feather Trivia Night at the UWCK office at 425 McNaughton Ave. in Chatham at 5 p.m. Admission to the event is $25 for a team of five people.
Wednesday, students with a buyout can attend the Red Feather Football game at UCC at 1 p.m. and then hit the Dodgeball Tournament at Chatham Christian Highschool from 4 p.m. to 6 p.m. with admission of $2.
CKSS takes to the football field Thursday for its Red Feather Football game at 1 p.m. that students with a buyout can attend.
The Animal House Olympics take place at John McGregor Friday at 2 p.m., with each team paying a $25 entry fee. That evening will be Red Feather Dance at the WISH Centre from 7 p.m. to 11 p.m. Tickets for the dance are $10.
For more information about Red Feather Week activities, please contact Robbins at 519-0430 ext. 293 or go to the UWCK website at http://uwock.ca/event/red-feather-week/
Comments
comments