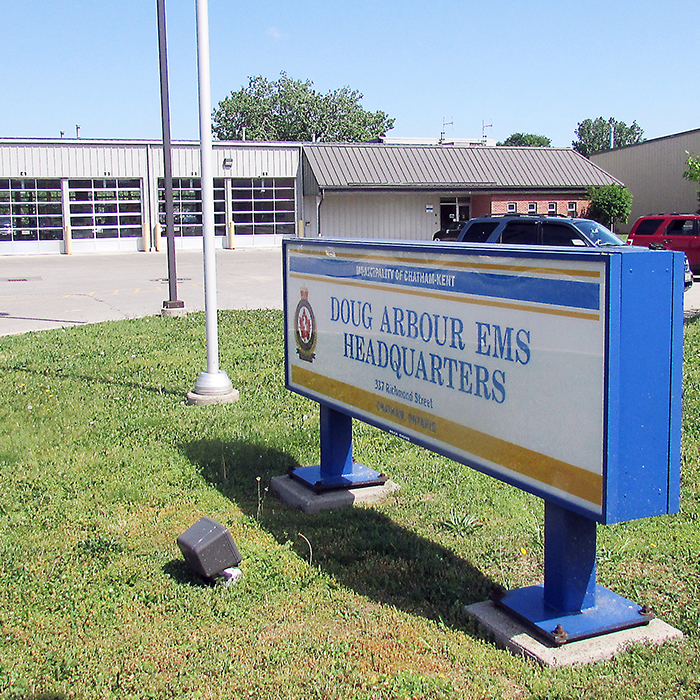 Four Chatham-Kent paramedics taking part in the sixth annual Ontario Paramedic Ride cycling event this week.
They are in the middle of cycling more than 500 kilometers from Toronto to Ottawa over four days.
Paramedic Ride is a not-for-profit organization dedicated to strengthening the paramedic community. The organization raises funds in support of the Canadian Paramedic Memorial Foundation.
The foundation is constructing a monument in Ottawa to commemorate those paramedics who have lost their lives in the line of duty. This important monument will be a place where family, friends and colleagues can remember their loved ones and honour the dedication and sacrifice of all Canadian paramedics who have lost their lives.
This annual event holds a significant importance for Chatham-Kent paramedics as they honour their fallen colleague, Paul Patterson who passed away in the line of duty on Feb. 25, 2007, while responding to a motor vehicle collision.
This year the team has Laura Sanders, sister of the late Paul Patterson, join three other Chatham-Kent paramedics who are volunteering to drive vehicles and perform other logistical tasks to assist the cyclists on their four-day journey from Toronto to Ottawa.
Comments
comments