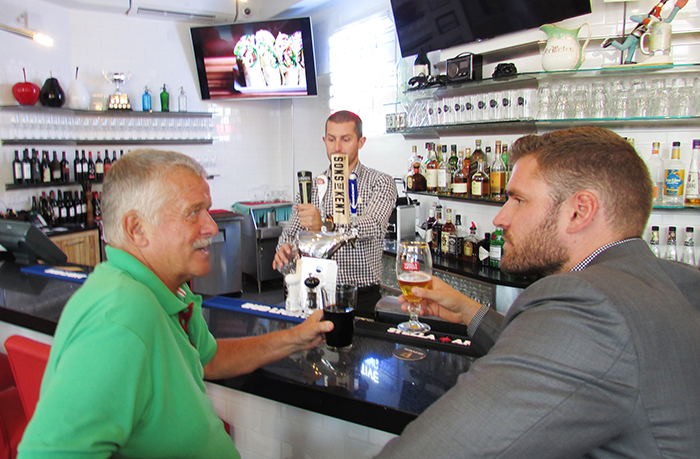 The new-look Chilled Cork reopened recently with a brighter, fresh feel.
Pete Tsirimbis, general manager of the Retro Suites boutique hotel, inside which the restaurant is located, said public response has been very positive.
"We are welcoming new faces every day and our guests are loving the new, casual vibe," he said. "Everyone loves the new menu options, our nightly themed deals are a hit, and many guests are gravitating to our new bar for a cocktail, or shuffling into booths for a delicious dinner."
The renovation work, estimated at close to $500,000, was done almost entirely by local contracting, Tsirimbis said.
"We only outsourced if the product or service was unavailable locally. It was an absolute pleasure working with so many talented contractors from Chatham-Kent," he said.
The restaurant has been running since 2009 and Tsirimbis said it was time for a fresh look. Many upgrades and changes came on the advice of the Chilled Cork's clients.
"We listened to locals and our regulars, and delivered on their requests by adding draft beer, by building booths, creating a funky bar/lounge area and revamping our entire menu," he said.
That menu features nightly themed dinners, unique drinks and more than 20 dishes priced under $20, Tsirimbis said.
During the renovation, tables were shifted into the main lobby of the hotel as the restaurant remained open. He said a handful of tables will remain there.
"Everyone's loving it," Tsirimbis said. "People like that it's different. We plan to leave four tables in the lobby."