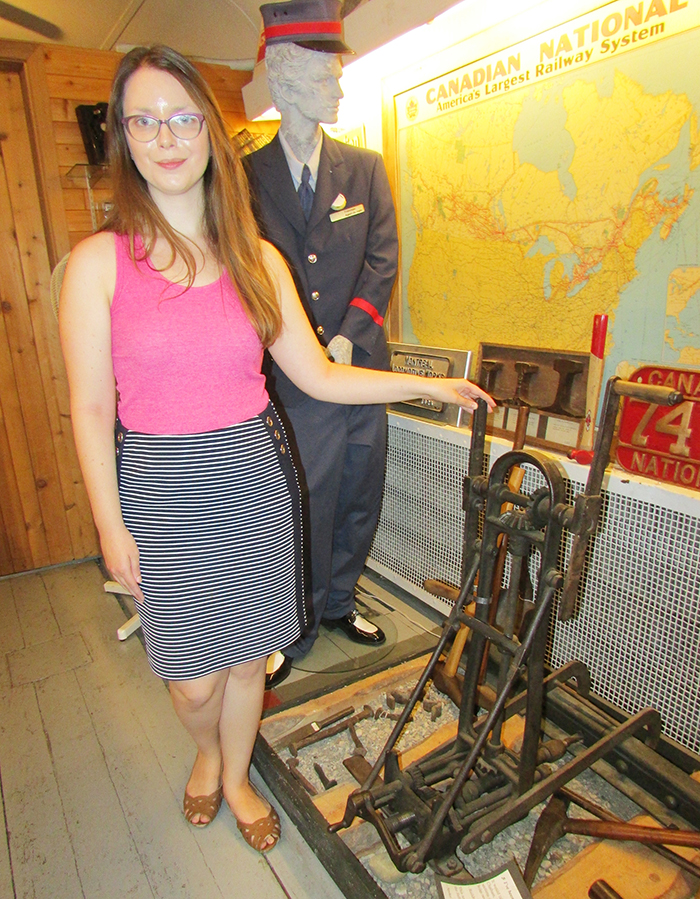 In Chatham-Kent, the local rail history has plenty of enthusiasts, including members of the Chatham Model Railroad Club who prove that you don't have to be a kid to enjoy trains.
This summer at the Chatham Railroad Museum, those enthusiasts welcome locals to help them celebrate William Glassco Railroad Fun Day on Aug. 18 from 11 a.m. to 3 p.m.
According to Madeline Sykes, museum co-ordinator, the Fun Day is a way to involve the community in honouring the man who started it all. The family-friendly event includes games, snacks, face-painting, tours, door prizes and more.
"It's an event we hold every summer as a way to celebrate the community that supports us. It's named after one of the most active members of that community, one of our founding members, William Glassco," Sykes explained.
The museum first opened in 1989 in a Canadian National Railway baggage car built in 1955 that ran on the CN rail line between Windsor and London until 1982 when it was retired.
"The museum is filled with different things that were generally donated or on loan from people who used to work for the railroad or who had relatives that did, or just people who took an interest in the railroad because they were such an integral part of the communities including ours," Sykes noted.
The model railroad club will be bringing a larger train set than the one in the museum for people to see on William Glassco Day, the coordinator said.
The Railroad Museum is open free to the public 9 a.m. to 4:30 p.m. Tuesday to Friday and 10 a.m. to 3 p.m. on Saturdays until Aug. 25. Drop-in or reserved tours are available and outreach tours are also available.
Sykes said the museum is a non-profit organization that relies on public donations to operate, so any donation is gladly accepted.
"It's free to the public. We accept donations, but we know budgets are a little tight and we want to make it, even if it is not physically accessible, we want the museum to be as barrier-free to everyone as possible," she added.
Sykes, a political science grad originally from the Blenheim area, said she has learned a lot about rail history, especially from people who used to work in the industry who come in and share their stories with her.
For more information, call the museum, located at 2 McLean St. across from the VIA Rail Station at 519-352-3097.
Comments
comments