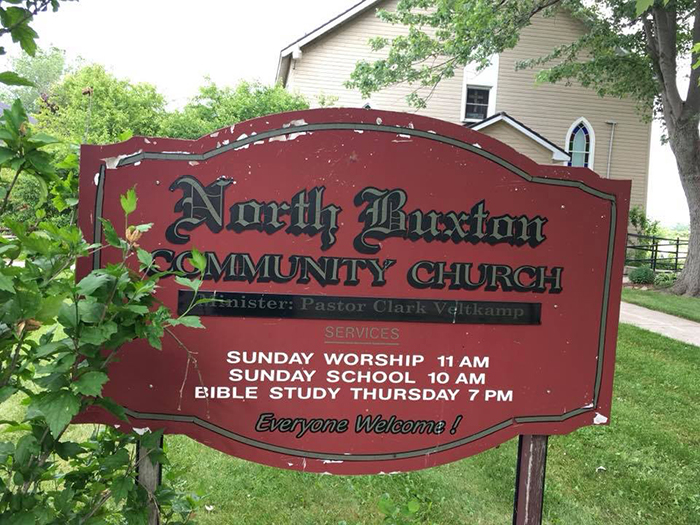 Members of the North Buxton Community Church aren't sitting back and letting a Toronto-based church take away their place of worship, their ancestors' final resting place and 150 years of their history in the Buxton Settlement.
A $2 million lawsuit was filed July 31 against the British Methodist Episcopal Church (BMEC) by Steve Pickard, a lawyer who took on the case pro bono after he heard the BMEC told the local church community they had to rejoin the main church or vacate the property. An option to lease the property was removed before the church community finalized a response.
"The congregation of North Buxton filed a claim against the British Methodist Episcopal Church to save the church built by freed slaves in 1866," Pickard said in a release.
The claim documents state that the BMEC either names the North Buxton Community Church as "true owners of the property," remove themselves as trustees over the property, or that they pay the North Buxton Community Church $1.5 million for the amount they put into the property since they broke with the BMEC in 2003, plus $500,000 in damages.
The Bethel Congregation started the church in the Buxton Settlement (formerly Elgin Settlement) in 1866 and was made up of people escaping slavery in the United States via the Underground Railroad.
"Many of the residents of Buxton, like many of the members of the Bethel Congregation, are direct descendants of those escaped slaves," the claim states. "Their ancestors built the church on the Church Lands in 1866. Many of their ancestors from that time and throughout the next 150 years have been buried in the adjoining cemetery which is on Church Lands."
Of main concern to the current church members is the cemetery that they have maintained and cared for since 2003. The cemetery is still active, with more than 100 graves purchased and reserved for future burial.