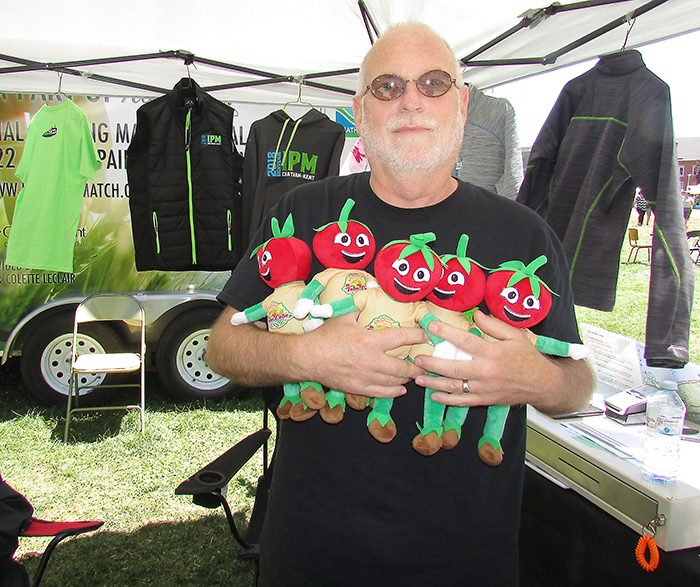 The International Plowing Match is gearing up for Sept. 18-22 in Pain Court and co-chair of the IPM Souvenirs Committee, Cliff Steptoe, has been out and about selling IPM swag, including Tobe-Cobe Jr. dolls.
Steptoe said souvenirs are hot items right now, including T-shirts, hoodies, hats, water bottles, cook book and more.
The stainless steel commemorative tractor seat is a hot seller and is currently out of stock.
Anyone interested in souvenirs can visit IPM 2018 offices at 934 Richmond St. in Chatham on Mondays and Wednesdays from 10 a.m. to 7 p.m., and Tuesdays, Thursdays and Fridays from 10 a.m. to 5 p.m.
Comments
comments