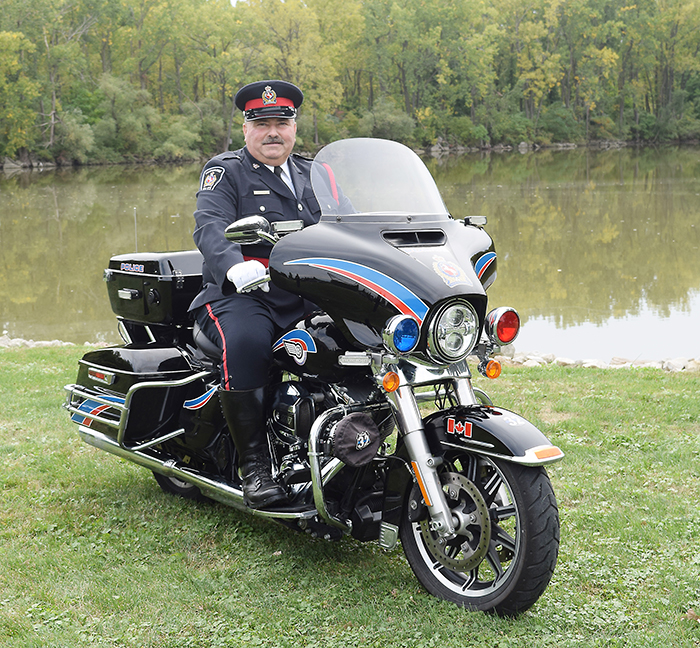 The Chatham-Kent Police Service lost one of its own last week when Const. Andrew Gaiswinkler lost his battle with cancer.
Last November, Gaiswinkler was diagnosed with acute myeloid leukemia, which is a cancer of the blood and bone marrow.
He passed away July 24, surrounded by his family, at Mount Sinai Hospital in Toronto. Gaiswinkler was 57.
Gary Conn, chief of police, said Gaiswinkler would be missed.
"Andrew's death is a tremendous loss for our service and community. He was a passionate and dedicated officer who took great pride in executing his duties. He personified many of the Chatham-Kent Police Service values including integrity, teamwork and honour in our profession," he said.
Conn said Gaiswinkler spent most of his 18-year-career with the police service working on the Traffic Unit, becoming a Traffic Reconstructionist.
"He investigated many fatal motor vehicle collisions, and was always able to work through the complexities and challenges associated with these very difficult incidents," he said.
Those abilities will be missed, at work and around the community, Conn added.
"What I will remember most about Andrew was his professionalism which was exemplified both on and off duty. His loss has left all of us at Chatham-Kent Police Service deeply saddened. My sincere condolences to Andrew's wife and family," he said.
After receiving news of his cancer back in November, Gaiswinkler immediately began chemotherapy in London, and was in and out of hospital regularly, receiving blood transfusions and other medical treatment.
The veteran constable was on the One Match registry seeking a stem cell donor and transplant. His search went international.
The police service organized Arms Out for Andrew, a blood donor clinic, in February. It was packed, as many had to wait more than an hour to give blood.
Gaiswinkler didn't join the police service until age 39, as he worked for the family business, Gaiswinkler Enterprises, Oil and Gas Management. But volunteering with the Chatham–Kent Police Service Auxiliary Unit, Gaiswinkler opted to become a cop.
He leaves behind his wife, Kimberly, and their children, Elyse, Lauren and Evan.
Comments
comments