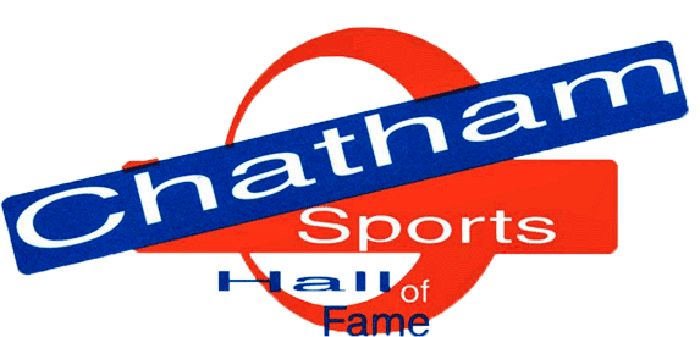 Two hockey teams will be inducted, along with three individual athletes this year to the Chatham Sports Hall of Fame.
The board of directors recently announced the list of inductees.
Hockey player Perry Pappas earns the nod as modern athlete.
Legend athlete honours go to figure skater Chris Bourne.
Former NHL linesman Jerry Pateman will go in as a builder.
And two hockey teams, the 1977-78 Major Midgets and 1987-88 Major PeeWees, tied in voting, so both will be enshrined this year.
The 12-member volunteer selection committee reviewed nominees and did the voting.
The annual dinner and induction ceremony will take place on Sept. 27 at the WISH Centre. Please note that this date is later than the traditional second week of September.
Tickets for the dinner are on sale now, and may be purchased from any of the directors, specifically Jay Teetzel (519-354-2333), or at the WISH Centre. The cost is $45 for adults, $20 for children ages five to 12, and free for children under age five.
All unsuccessful nominations will remain on file and will automatically be considered in succeeding years.
As for this year's nominees, Pappas, born in Chatham in 1973, was playing Junior C hockey by age 14 with the Dresden Kings. After having won the Western Jr. B championship with the Chatham Mic Macs in 1989-90, he was drafted in the third round by the OHL's Soo Greyhounds.
While with the Greyhounds, Pappas won three consecutive OHL championships and played in three straight Memorial Cups, winning one in 1992-93.
From there, he went on to play for the University of Western Ontario, and won the OUAA championship.
And in 1995, Pappas played for Team Canada at the inline world championships, winning silver.
He played in a pre-season game with the Vancouver Canucks in 1996, but went on to play in the British National League, where he helped the Slough Jets win the league championship two years running.
Pappas retired from hockey after an ACL injury.
Chris Bourne, also born in Chatham in 1973, won gold in pre-novice men and gold in pre-novice pairs with partner Sherry Ball at the 1987 Western Ontario Section Championships.
The pair moved to Quebec a year later to train and competed in the national championships.
In 1989, Borne and Ball won Canadian Novice Pairs gold, and struck gold again in International Novice Pairs competition that year in Germany.
In terms of individual competition, Bourne skated at seven consecutive national championships, winning bronze in Canadian Junior competition in 1991.
As a pro, Bourne performed as Prince Charming with Disney on Ice, and skated with the Blades on Stage group. Other performers there included Elvis Stojko and Bourne's sister, Shae-Lynn.
He currently is a skating coach at the Granite Club in Toronto.
Pateman began refereeing in 1972 after playing minor hockey in Chatham, officiating CMHA and OMHA games before moving up to the OHA in 1974.
From there, he was an official for the International league from 1975-79.
He started training for the NHL in 1979, and did games in the AHL, IHL and CHL.
Pateman refereed in the 1982 and 1983 Memorial Cups, before becoming a linesman in the NHL, where he worked 650 regular season games, 24 playoff games and the 1990-91 NHL all-star game.
From 1995-2001, he refereed United Hockey League and IHL games.
And from 2011-2017 Pateman served as supervisor of officials for the East Coast Hockey League.
The 1977-78 Major Midgets won the OMHA AA title that year, becoming the first championship team in a dozen years from Chatham.
A decade later, the Major PeeWees won the Silverstick tournament in Watford, qualifying them to play in the North American Silverstick in Port Huron, Mich., which they won.
Only one other Chatham team has accomplished that feat since the Major PeeWees did it 30 years ago.
That same year, they won the AA OMHA championship.
Comments
comments
« Veteran cop Gaiswinkler passes away International school opening in Wallaceburg »