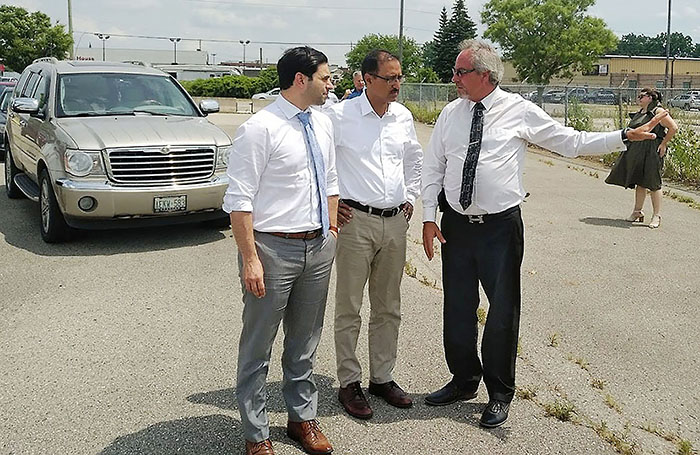 Chatham-Kent Mayor Randy Hope hosted Amarjeet Sohi, Federal Minister of Infrastructure and Communities, and Peter Fragiskatos, MP for London North Centre, Monday as they toured the site of the former Navistar truck plant on Richmond Street in Chatham.
Hope said the purpose of the visit was to give federal officials a working knowledge of the site, which he is promoting as the location for a new twin-pad arena and multi-use recreation and transportation hub.
The project has an estimated cost of between $52 and $56 million. The mayor is seeking federal and provincial contributions.
Minister Sohi, making his first visit to Chatham-Kent, said his government recently signed an agreement that will see the federal government invest nearly $12 billion in infrastructure across the province over the next decade. He said it is important that federal authorities "get out of the Ottawa bubble" to make sure regional needs are met.
Fragiskatos said taking a regional approach to infrastructure is important.
"When Chatham-Kent benefits, the entire region benefits," he said in a media release.
Comments
comments