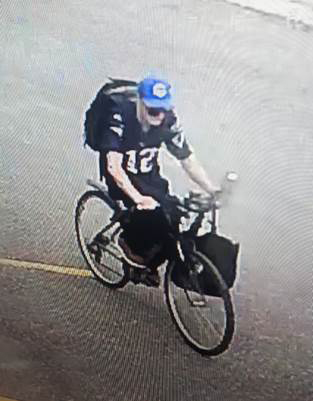 Do you this guy? Police say they want to have a chat with him after someone stole the bike of a special needs girl.
According to Chatham-Kent police, someone stole the bike from the Chatham-Kent Health Alliance just before 5 p.m. Monday afternoon. It's a black Raleigh bike modified with a very wide seat and armrests on the handlebars.
Anyone with information is asked to contact Const. Nicole Kadour at nicolek@chatham-kent.ca or 519-436-6600 ext. 83014. Anonymous callers may call Crime Stoppers at 1-800-222-TIPS (8477) and may be eligible for a cash reward.