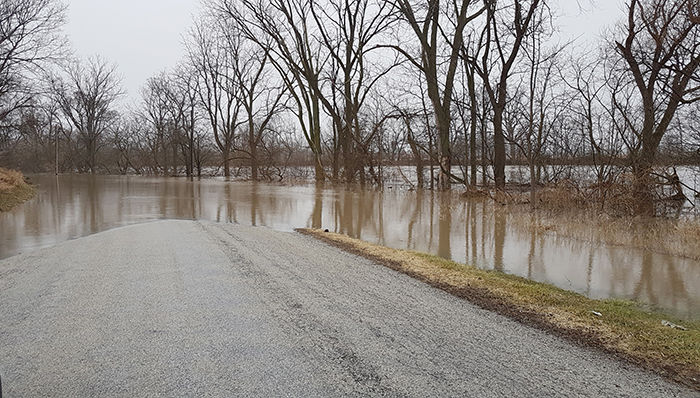 The John D. Bradley Centre is now open to accept residents leaving Thamesville due to the imminent threat of flooding along the Thames River.
Anyone in the Thamesville area requiring transportation to the centre should call 519-360-1998. 
Residents who wish to bring their pets may do so. Pets arriving at the Bradley Centre will be transported to the Chatham-Kent Animal Shelter by staff of Pet and Wildlife Rescue.
The voluntary evacuation request was made earlier today when Chatham-Kent Mayor Randy Hope declared a state of emergency. 
The Thames is expected to crest in Thamesville between 6 p.m. and 9 p.m. and the Lower Thames Valley Conservation Authority has indicated there may be a half-metre of water throughout the community 
Those leaving their homes should bring a 72-hour supply of medication and personal items with them since the water may remain high for several days.