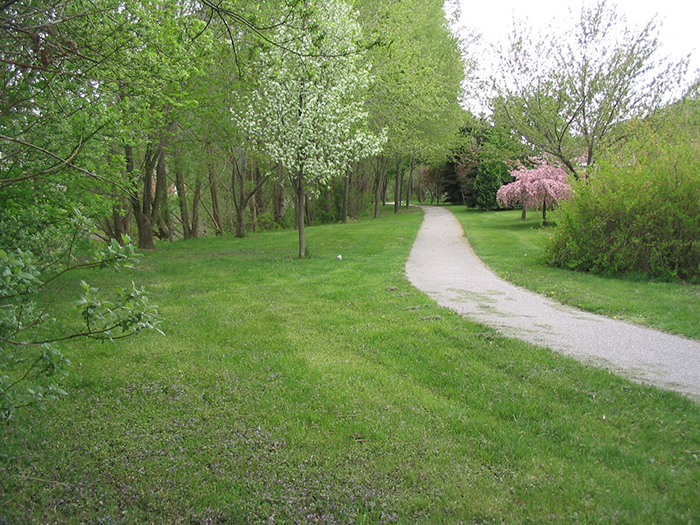 An interactive map highlighting the nearly 60 local trails in Chatham-Kent is expected to be a major factor in their increased use, according to Dianne Flook, Chair of the Chatham-Kent Trails Council.
"It's an amazing achievement," Flook said of the map, which can be found on the Chatham-Kent municipal website https://www.chatham-kent.ca/parks-recreation/communityparks/trails.
The site features a map with pins designating each trail's location as well as photos and information detailing the length of trail, its characteristics and features.
"We've come a long way and this tool will take us even farther," Flook said. "We have printed trail maps in the past and they've been snapped up as soon as they were available. This way, people can call them up on their phones when they are out and about."
Flook had high praise for municipal employees Genevieve Champagne and Jeff Bray of Community Attraction and Leisure Services and Mike Smith of Information Technology Services for their efforts.
"This never would have been possible without their untold hours of dedication and technical expertise," she said. "The truly responded to a real need in our community."
With 91 kilometres of municipal, conservation area and provincial park trails in the community, Flook said there is a wide variety to choose from.
She said her committee is comprised of volunteers from across Chatham-Kent and plans to update the page with cycling and water trails as well as more walking and hiking trails as they are developed. The group also has its own website at http://chathamkenttrails.ca
"We're looking at making this a healthier, more active community," she said. "If we give people healthy options, they will make healthy choices."
Comments
comments