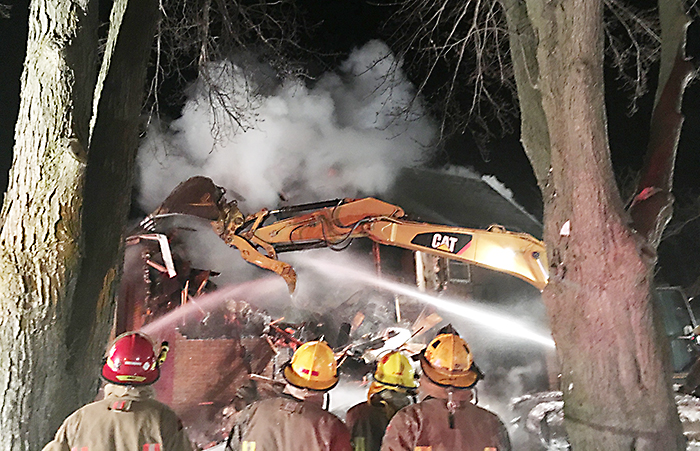 An overnight fire at an abandoned farmhouse is under investigation.
Chatham-Kent fire officials received a call about 7:20 Thursday night that an Old Street Line home near Blenheim was on fire.
Four stations sent firefighters in response.
First on the scene were the crews from Blenheim. They found the home engulfed in flames and worked to protect a nearby pig barn from being exposed.
The other crews helped transport water to the scene.
An excavator had to be used to knock down the structure to help minimize the chances of the livestock barn from catching on fire as well.
Comments
comments
« Snow plow, tractor trailer collide on 401 Speeding in the snow »