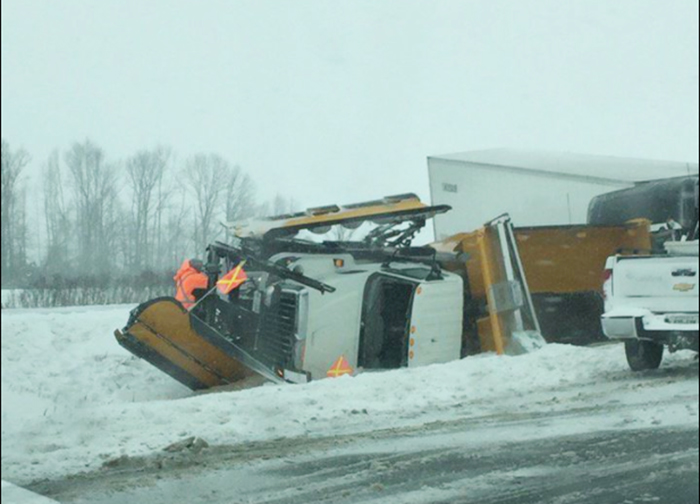 OPP are currently responding to a collision between a snow plow and a transport truck in the eastbound lanes of Highway 401 near Mull Road.
Police also report multiple collisions along the 401, at Kent Bridge Road as well as Communication Road.
This section, also known as Carnage Alley, currently has several vehicles in the median and ditches.