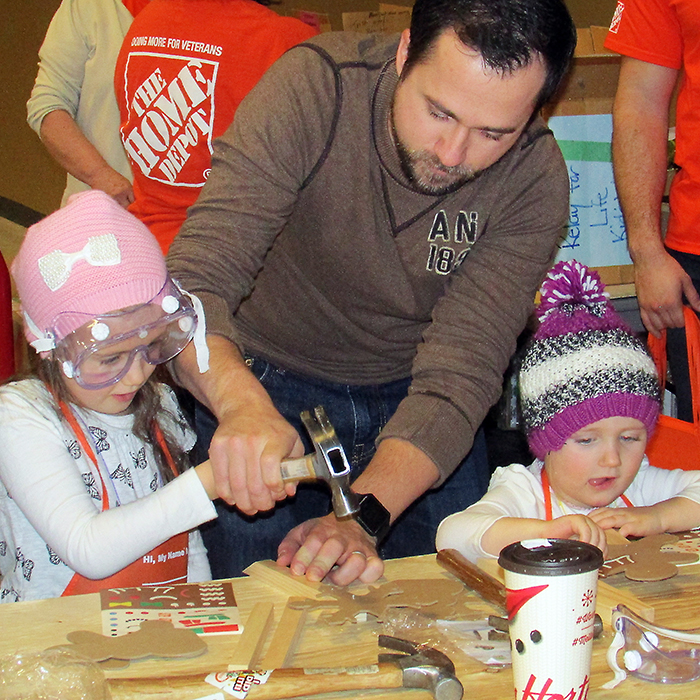 Warm smiles are in the forecast for the weekend for the 17th annual Chatham-Kent Toy Show & Sale.
Rob Sterling, who co-organizes the show with his father, Carl, said the event continues to grow.
"We thought we'd kind of hit a max size, but it continues to get bigger every year," he said. "Word of mouth has worked great with not only attendees, but our vendors. They encourage others to come out to the show."
This year's show takes place between 10 a.m. and 3 p.m. on Sunday at the John D. Bradley Convention Centre. Sterling said it's the perfect spot.
"It's a great venue. We were the first event in the large room at the Bradley Centre when it first opened," he said. "We have a longstanding rental on that room for that same weekend every year."
The timing of the event, Sterling added, makes it popular. It takes place in the middle of the coldest month of the year.
"It's an opportunity to get out somewhere when there's not a whole lot to do in the month of January," he said. "It's a good reason to get out of the house."
The show offers something for everyone, as there are farm toys, model trains, model aircraft, collectibles, action figures, coins, cards and more.
"There is quite a range of farm toys as we always have, plus a good selection of farm displays this year, probably more than what we have ever had. We even have a military toy display, along with some trains and an assortment of planes from the Chatham Aeronauts," Sterling said.
He added the collectible element is a big draw.
"We really have always tried to focus the show on collectibles for all ages. From the toys for young kids to play with, right up to some of the more detailed and more delicate toys that are really for adults to collect," Sterling said.
Back again this year will be the Home Depot workshop, where children who want to build a project can get some hands-on experience.
"This gives kids an opportunity to do things hands on. A lot of other items they can just stand back and look," Sterling said.
Admission to the event is $4 for adults, $2 for students, and free for children aged six and under.
Proceeds go to support the Chatham-Kent 4-H farm toy club, Essex-Kent Junior Farmers and Outreach for Hunger.
"It's a great way to support the youth in our community and to support the needy in our community," Sterling said.
Comments
comments