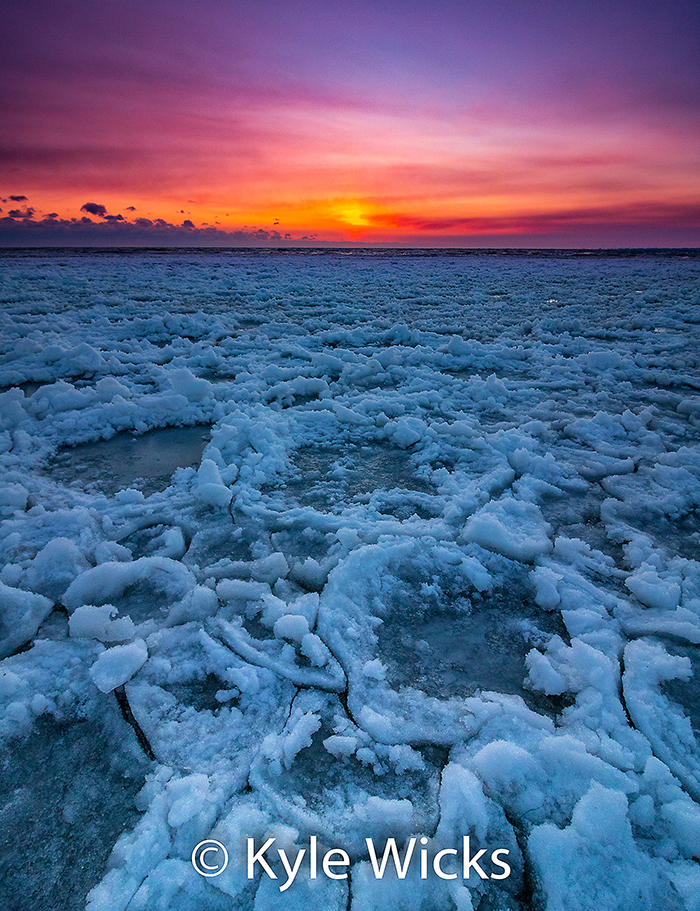 Kyle Wicks (Instagram: @k_wicksy)/Special to The Chatham Voice
Local photographer Kyle Wicks captured this chilly but beautiful photo of Lake Erie during the recent cold snap.
He took the photo near Erieau at sunset, with temperatures at about -18C, with gusting winds that dropped the wind chill closer to -30C.
The biting cold came to a snowy end to start this week, with rain even in the forecast for Thursday, but colder weather is coming back on the weekend.
Comments
comments
« Thibeault gets his $3 million Toy Show & Sale set for Sunday »