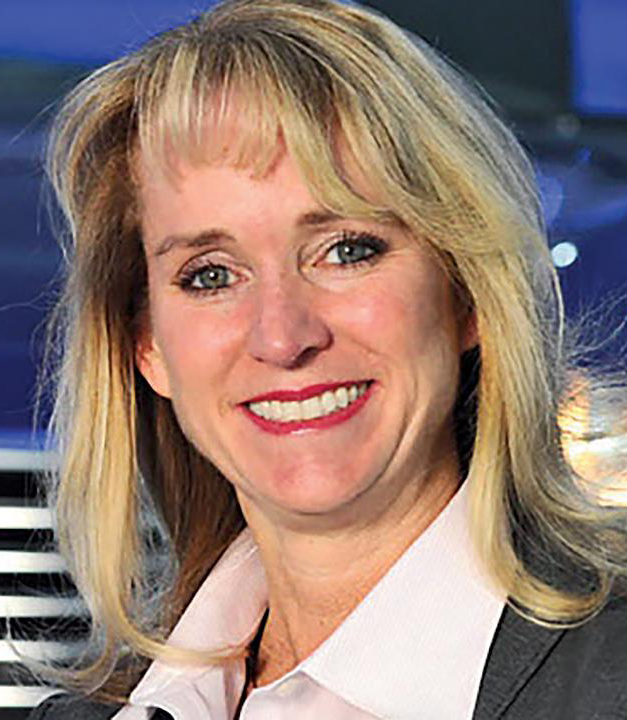 The former CEO of Ford Canada who is now a Ford U.S. director is to speak at the Rotary Club of Chatham's 78th annual banquet Nov. 2.
Dianne Craig, one of the top female auto executives in North America, will share her experiences with the auto giant, and discuss the evolution of the auto industry, including autonomous vehicles.
Local Rotarian Don "Sparky" Leonard landed the high-profile speaker.
"The club came to me and said they needed a speaker and would like it to be a woman," he said, as this year marks the 30th year woman have been a part of Rotary. "She's a wonderful lady. I think the thing she'll downplay – but what makes her different from any other automotive executive – is her passion for the community, the world and for the kids."
Leonard said Craig was a driving force behind the Ford and Lincoln Drive 4UR Community events, which were highly successful fundraising events, especially here in Chatham-Kent. Drivers sign up to test drive a vehicle, and Ford gives $20 to the host charity or school group.
"She's also very involved in the ME to WE campaign," Leonard said. "She's done just an awesome job. She's the one behind WE Scare Hunger, which so many local schools get involved with."
Each Halloween, students from participating schools gather non-perishable food items on Oct. 31 for donation to area food banks. Last year, the students collected an estimated 16,000 cans and other non-perishables.
"Last year, we were able to have a WE day in Chatham because of the amount of work we did," Leonard said. "If it wasn't for Dianne, none of that stuff would have happened."
He thinks banquet attendees will be in for a treat, especially those who get a chance to get to know her.
"When people get to talk to her, they'll see just how down to earth she is," he said. "She has a huge, huge heart."
Under Craig's watch, Ford continued its run as the top-selling brand, a title it has held for the past eight years. The automaker notched record dealer profitability and record customer satisfaction scores by internal metrics.
"I truly believe there is something very special about working at Ford – and a big part of what makes Ford special is our great team and our terrific dealer network," said Craig in a release.
Tania Sharpe, Rotary Club of Chatham president, looks forward to hearing Craig speak. "Chatham Rotary has always been fortunate to host top-notch, internationally known keynote speakers for our annual banquet," she said. "To have someone of Dianne's calibre join us for our banquet is an honour, especially considering the important role Chatham-Kent has played in the automotive sector. I know she is going to give a very interesting and informative talk."
The banquet takes place Nov. 2 at 5.30 p.m. at the John D. Bradley Centre. Tickets are $60 and available by calling the Rotary Office at 519-354-8300 or e-mailing ChathamONRotary@gmail.com.