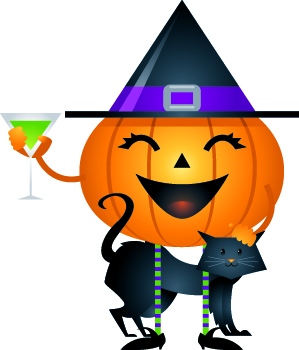 Brian and Bridget Cox will be scaring up the fun Oct. 28, as the eighth annual Halloween Spooktacular will take place.
The husband and wife team have organized the event, and it is a fundraiser for the Chatham Goodfellows. The duo earned Mr. and Mrs. Goodfellow titles last year.
Local band Walkin' 47 will provide live music, and there will be a photo booth, candy bar and costume contest, Brian said.
The Spooktacular returns after a year's hiatus. Brian said they missed last year due to personal reasons.
"It's an adult party, but the end goal is for families in need, especially kids, at Christmas time," Brian said. "It's so they can have presents. And in addition to those presents, the Goodfellows prepare baskets of food."
He estimated past Spooktaculars have raised about $50,000 collectively.
This year marks the third at the Portuguese-Canadian Club in Chatham.
Brian said ticket sales are going well, and if anyone is looking to attend, they should contact Scott Aarssen at Chatham Mazda, at 519-401-9226. Tickets are $25 each.
Doors open Oct. 28 at 8 p.m.
Comments
comments
« School bus scare on Riverview Line Fire call too close for comfort »