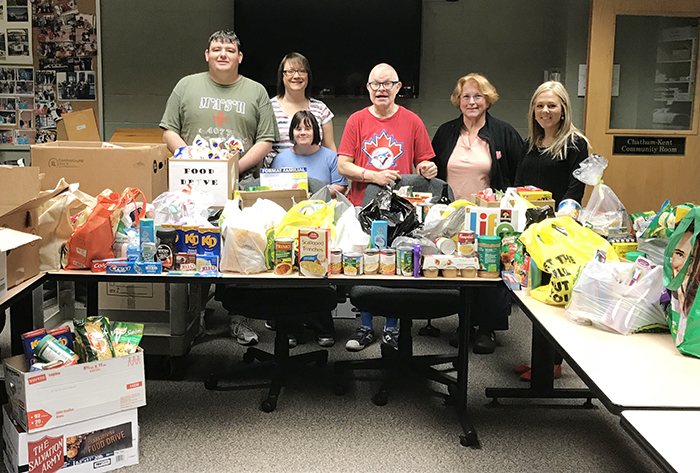 Community Living Chatham-Kent ensured that the shelves were filled at the Salvation Army, Chatham-Kent Ministries this Thanksgiving season.
Giving back to the community continues to support the organization's vision of Discovering Dreams, Connecting Lives.
Between Sept. 25 and Oct. 4, more than 550 people who receive supports from Community Living Chatham-Kent, and agency employees, participated in the annual Thanksgiving Food Drive, collecting needed items to fill the shelves for the Salvation Army Chatham-Kent Ministries.
This was an opportunity to include everyone on a project that would have substantial and direct impact in the community.
Comments
comments