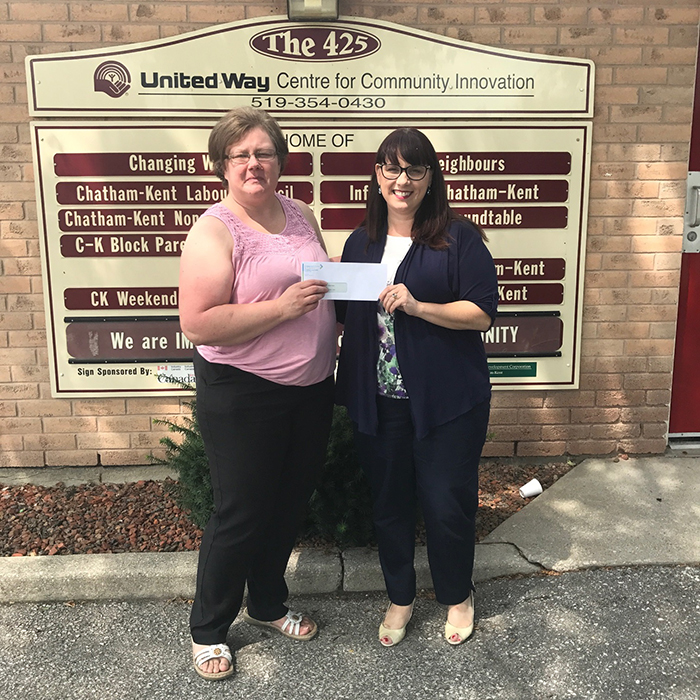 Community Living Chatham-Kent recently donated $1,000 towards the United Way of Chatham-Kent's Operation BackPacks 2017 Campaign.
The funds came from part of the proceeds from Community Living's second annual Food Crawl which took place earlier in the summer. More than 180 participants enjoyed an epicure of flavours while visiting five local restaurants, while generating more than $8,700.
Operation BackPacks has been helping families in Chatham-Kent since 2001. The purpose of the program is to ensure that each and every child in Chatham-Kent has a backpack, and needed supplies in order to have a great start to an exciting year of learning, exploring, and social opportunities.
Community Living Chatham-Kent very much believes in supporting people, locally, provincially, and nationally.
Comments
comments