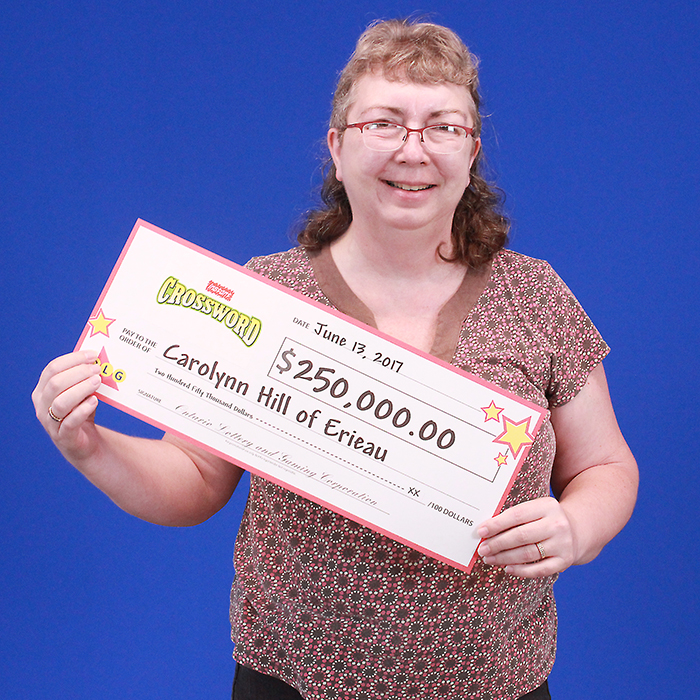 Carolynn Hill of Erieau is celebrating after winning $250,000 on a scratch lottery ticket.
Hill won the top prize with Instant Crossword Deluxe.
"Instant Crossword is my favourite game. I've been playing for about 20 years," shared Carolynn while at the OLG Prize Centre in Toronto to pick up her winnings. "I thought I won $25,000 at first, and then I realized I was missing a letter which gave me another word. Next thing I knew I had 11 words and a $250,000 winning ticket!"
Hill and her husband headed to the store.
"I just kept thinking 'Don't lose your purse.'"
Plans are underway for Hill's windfall.
"I'm going to purchase a new computer before I toss mine out the window," she laughed.  "And my husband is a photographer, so he will be getting some new equipment for his camera."
"This whole experience has been so unbelievable," concluded Carolynn.
The winning ticket was purchased at Eau Buoy Variety in Erieau.