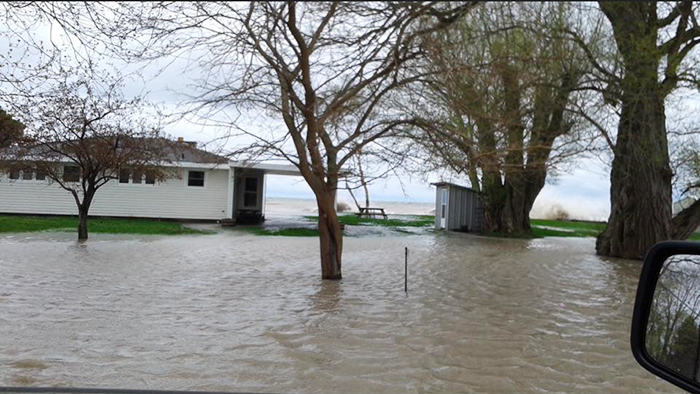 Erie Shore Drive reopened last night after high winds caused localized flooding yesterday.
A half-kilometre portion of Erie Shore Drive was closed just before noon Tuesday due to flooding caused by the strong winds and the high water level of Lake Erie.
Tim Dick, director of Director, Drainage, Asset and Waste Management for Chatham-Kent, said about 20 homes in a section of Erie Shore Drive were affected by the closure.
Thirty-five kilometre winds from the southwest forced water onto properties and across the roadway. No residents had to be evacuated.
Dick said clay berms were placed along the south side of the roadway to divert water into specific areas to allow it to flow into municipal drain north of the roadway.