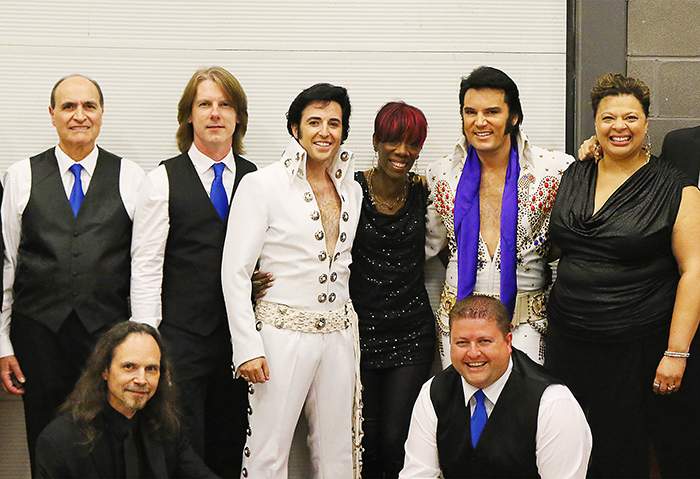 Chatham-Kent has an affinity for vintage rock and roll, and that's what keeps Pete Paquette bringing shows back to the Chatham Capitol Theatre.
Paquette, an award-winning Elvis tribute performer, said the folks in C-K are tuned in to what his company offers.
"We have a great fan base in Chatham; a great following of Paquette Production names," he said. "People come to realize the quality of our shows."
The company delivers tribute shows for a host of performers, Elvis included. They produce tributes to the likes of Johnny Cash, Roy Orbison, Tom Jones, Buddy Holly, Patsy Cline and more.
Paquette said he first started bringing shows to Chatham about six years ago.
He returns to Chatham April 29, with Chris Connor in tow. Connor is a British Elvis tribute artist, and the two will take the audience through the full gamut of The King's musical career.
The Rockin' Royals Show Band and the Tonettes will back up Paquette and Connor.
Paquette said his appreciation for Elvis Presley began at an early age.
"I was eight years old and I saw Elvis on television. It was a compilation. I got hooked on his style and performance," he said.
Growing up in Vankleek Hill, Ont., just east of Ottawa, Paquette said he performed locally doing Elvis songs shortly thereafter, eventually competing by the age of 16.
He has twice won the Collingwood Elvis Festival.
As Paquette continued to do Elvis songs, he performed at festivals in the United States as well, eventually becoming an event headliner.
At 25, he and his wife Connie started Paquette Productions. Now 31, Paquette produces and performs in shows across the province.
He realizes his passion for all things Elvis is rare for someone of his young age.
"It's not typical. I was very confident with that idea. I had a lot of passion, and commitment to the genre and the man himself," he said. "Without Elvis, it would have been a different path for me."
Paquette has learned a great deal about The King over the years. He is impressed by the uniqueness that is Elvis Presley.
"It's contradictive for his image – he was combining all these great music genres together. He was a white man singing Black music – that was his signature. He broke down some barriers. He brought people together," he said.
To Paquette, Elvis had it all.
"Everybody wanted to be like Elvis. He was the first triple threat – an actor, singer and he could have been a model. He had everything going for him," he said. "Others perhaps had two out of three."
Paquette said he no longer tries to impersonate Elvis, focusing on paying tribute.
"When I perform, I've developed a way of performing that allows me to continue this as best I can. I talk to the people as Pete Paquette. I had to really become myself," he said. "I found that I sell better on stage just being myself. I incorporate a little bit of an accent to make me less French."
Paquette said he likes to focus on what he thinks was the height of Elvis' career, the late 1960s when Elvis had just finished his movie deals and returned to perform live, after seven years away from the stage.
"That's the coolest moment of his life. He's literally where he wants to be. He was very fit at the time and very passionate about the newfound direction," Paquette said.
Soon thereafter, Elvis would sign on to perform in Las Vegas.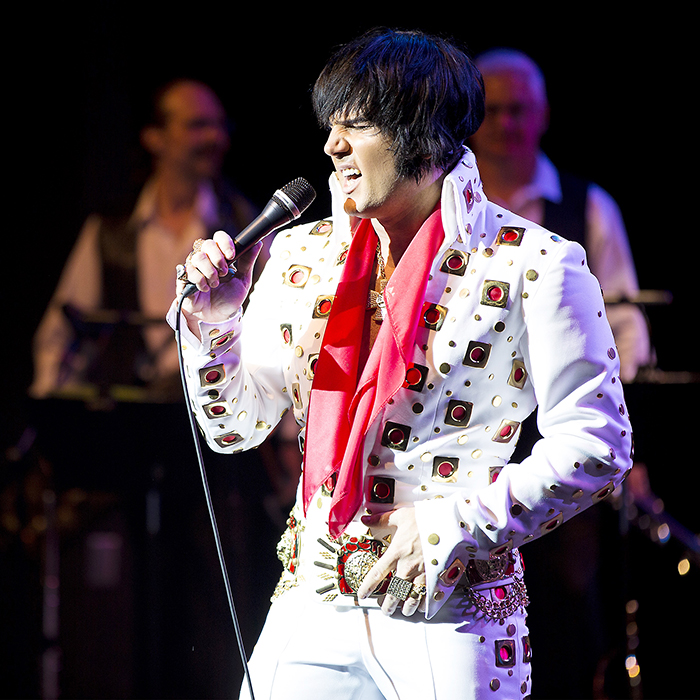 Comments
comments