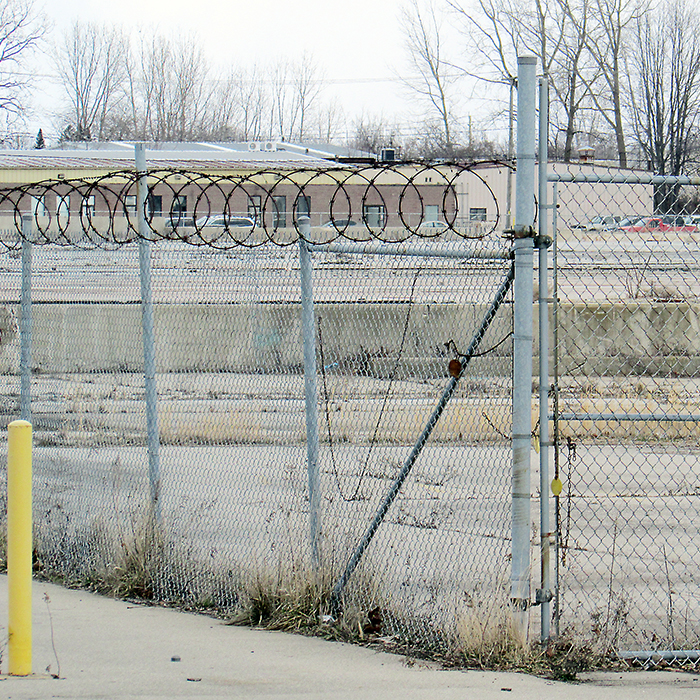 A recent decision by an Ontario arbitrator should finally lead to closure for the former workers at Chatham's now-levelled Navistar plant.
Rick MacLean, president of Unifor Local 127, said the phones are ringing off the hook at the office following the Feb. 28 decision by arbitrator Owen Shime who ruled in favour of the union, which had been fighting for severance and pensions from the company for Unifor Local 35 and 127 employees who were laid off when the facility closed in July of 2011.
The company had dragged its feet on even paying out severance in accordance with the province's Employment Standards act.
According to Unifor personnel, the decision is a victory for the workers and their families.
"I'm overjoyed that the members are getting what they are due," Rick MacLean, president of Unifor Local 127 said. "We can put this behind us. This will be beneficial to Chatham-Kent. This will be an influx of dollars into the community."
The majority of those dollars will come from the severance package, as most of the pension money will still be tied up in locked-in retirement investment plans, MacLean said.
"A lot of the pension money, the members, unless they are over 55, can't touch it," he said. "Severance is actual money in the worker's hand. You can do what you want with that money."
MacLean said Navistar's foot dragging has gotten the company nowhere.
"We've won every battle against Navistar so far in the courts and in arbitration," he said. "It's been seven years."
"We were in the courts three or four times regarding the pension. They ruled in favour of the union every time. This was the first thing regarding severance," MacLean added.
Timing for the payout of severance and pension should be about two months, MacLean said. In terms of the pension element, letters are being sent out in mid-March, and severance should be paid out by the end of April.
Workers will get one week of severance pay based upon regular wages for each year of service, to a maximum of 26 weeks. This award will be applicable to the estates of deceased members in both Locals 35 and 127.
The Employment Standards Act provides for severance to those who have greater than five years employment with the corporation.
MacLean said the actions of the company made little sense.
"It was absolutely ridiculous. There was no reason for it," he said. "The members should have received their money within a couple of months of closure. If Navistar had wanted to appeal, then pay the members the minimum required and then appeal."
Chatham-Kent Essex MPP Rick Nicholls said he is thrilled that six years after Navistar moved on from Chatham, former employees and their families can finally move on as well.
"Navistar employees and Unifor fought long and hard to win this pension battle. Navistar moved on from Chatham and we can finally move on as well," Nicholls said in a release.
MacLean doesn't believe Navistar fought the pension and severance funding because of the labour dispute in 2002, which saw no shortage of tension on the picket line, as the company brought in replacement workers at the heavy truck plant.
"Some of the bigger corporations are willing to spend that kind of money to try to save a dime, and take away money from the employees who were dedicated to them," he said. "This is just, in my opinion, the type of corporation that we were dealing with, that they had every intention of fighting it."
MacLean admitted that despite it all – the labour dispute in 2002, the eventual plant shut down in 2009, followed by its outright closure in 2011, and demolition two years later, plus the battle over pension and severance – should Navistar somehow come back to Chatham, people would line up to work there again.
"They were good-paying jobs. People were able to afford a nice house, nice cars, and send their kids to school," he said. "Nowadays, you have to work two or three jobs just to make ends meet. I'd say people would go back and work for them."
Comments
comments