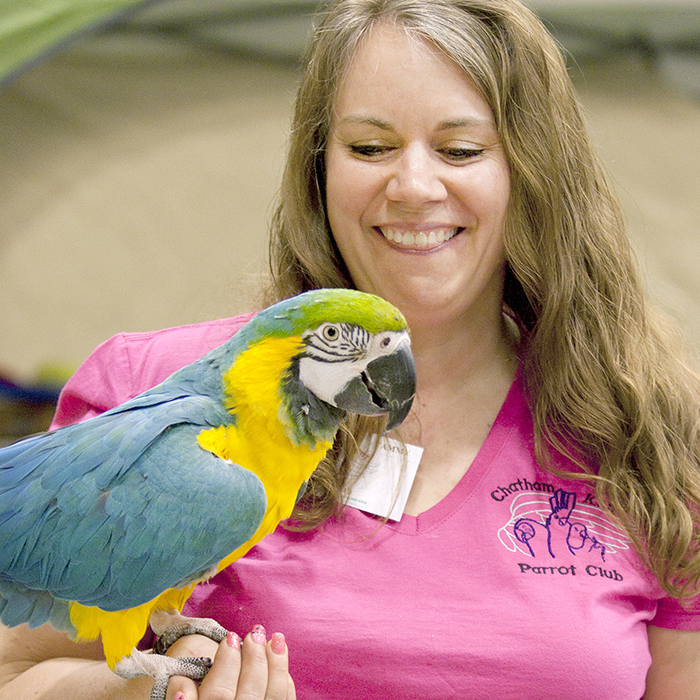 Chatham-Kent's furry friends are welcome at the John D. Bradley Centre this weekend at the second annual Southwestern Ontario Pet Expo.
The expo takes place Friday from 5 p.m. to 9 p.m., and Saturday from 9 a.m. to 4 p.m.
Admission is $10 for adults and free to children 13 and under.
Pets can be pampered on site, while pet owners and animal enthusiasts will have plenty of booths, displays and shows to experience.
""We've got Hands On Exotics (an exotic animal rescue out of Toronto) coming in this year," organizer Connie Beneteau said. "Last year, we had a lot of snakes and bugs and tarantulas. This year, we'll have a small kangaroo. They'll be doing presentations as well, discussing exotic animals."
On top of that, there will be a trickster pig and dogs performing.
For the pets, there's the free course for dogs, available throughout the expo. There is also healing touch for pets and nail trimming at no cost other than admission to the expo.
If you like to dress up your pet, be sure to enter the best dressed contests during the weekend, Beneteau said.
After the inaugural event was well attended, Beneteau said doing it again this year was a no brainer.
"It was so well received that there was no question about doing it this year," she said, adding about 800 people attended last year. "I'd expect to see about the same number of people turn out this year."
Last year's event was just a one day affair, but this time around, there's the added Friday night element, she said.
Beneteau said her business partner, Mark Gross, believed Chatham was missing a winter indoor event for pets and their owners, so they began planning the inaugural expo in late 2015.
"We didn't have any pet expo locally. It started with Dog Lover Days in Tecumseh Park," she said of the idea. "We thought we'd spread it out to encompass other pets."
If it's domesticated and has fur, bring it down to the expo. Ditto for feathers, and even scales.
Money raised from the event goes to a number of animal rescue groups, including Motor City Greyhound Rescue, Pet and Wildlife Rescue, C-K Animal Rescue, Love Animal Rescue, and Little Friends Animal Rescue, Beneteau said.
Comments
comments