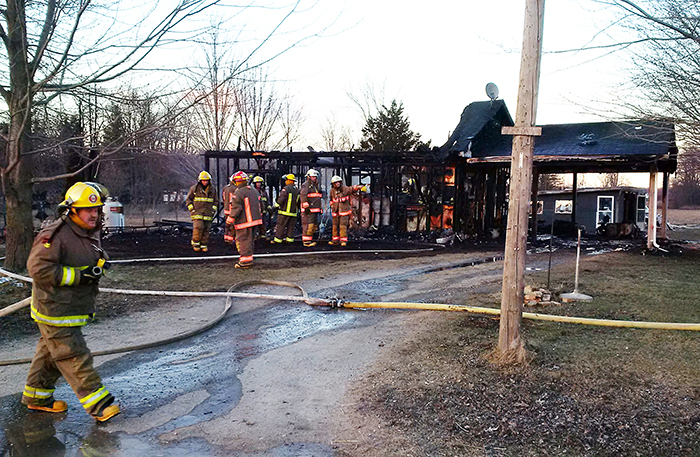 Police have a man in custody following a house fire near Thamesville Saturday evening.
According to fire officials, emergency crews responded to a call of a fire o Dew Drop Line near Thamesville shortly after 5 p.m. Saturday.
Firefighters arrived on scene to find the home engulfed in flames. Crews from stations in Thamesville and Bothwell battled the blaze at the single-storey home, but the building suffered extensive damage, estimated at $120,000.
According to police, there had been three fires at the home over the past week.
A 46-year-old man is charged with several offences related to the fire.
Comments
comments