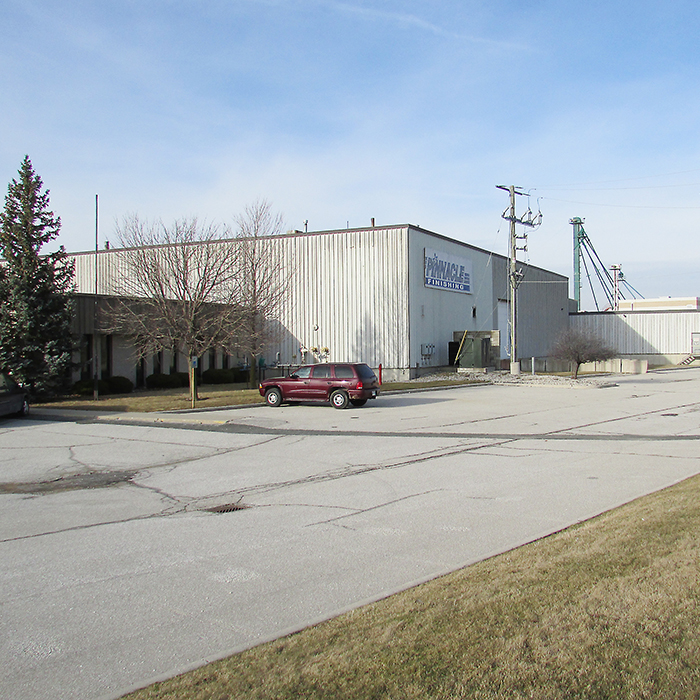 A proposed medical marijuana facility on Richmond Street in Chatham received zoning approval from Chatham-Kent council at a recent meeting.
The current building, located at 715 Richmond St., is a 196,450-square-foot vacant industrial facility which sits on a 12.48-acre parcel of land on the north side of the street.
After a report to council from municipal planner Ryan Jacques, council unanimously approved the recommendation to allow medical marijuana production as an additional permitted use on the property.
This a just a small piece of the approvals needed to continue with the project, according to municipal planning staff.
Chet Liu, president of Y.C. Liu Engineering, in a deputation to council, said his company was designing the building and assisting the applicant, 1741098 Ontario Inc., with the rezoning. He addressed concerns from a neighbouring business about the smell affecting her products.
"It's completely enclosed," Liu said in his address to council. "Within the building, there are going to be additional growing rooms that are completely separated. Health Canada requires complete isolation of the building, not only for growing but also for security."
The plus side of the proposed facility is the potential for up to 50 jobs once it is up and running, he added.
In his report to council, Jacques said "Health Canada regulations aim to manage marijuana as much as possible like any other narcotic used for medical purposes by creating conditions for a new, commercial industry that is responsible for its production and distribution."
He added the new regulations would also provide more choices of marijuana strains and commercial suppliers.
Fire and police services were made aware of the application, and have no concerns.
The zoning bylaw states that a setback of 100 metres is required between the proposed marijuana facility and a residential zone boundary, and in this case, nearest dwelling is located approximately 400 metres away, the report states.
It also states that only a facility that is approved and licensed by Health Canada and the Marijuana for Medical Purposes Regulations (MMPR) will be a permitted use.
McAllister said the application was the seventh proposed operation that has come forward in Chatham-Kent for zoning approval.