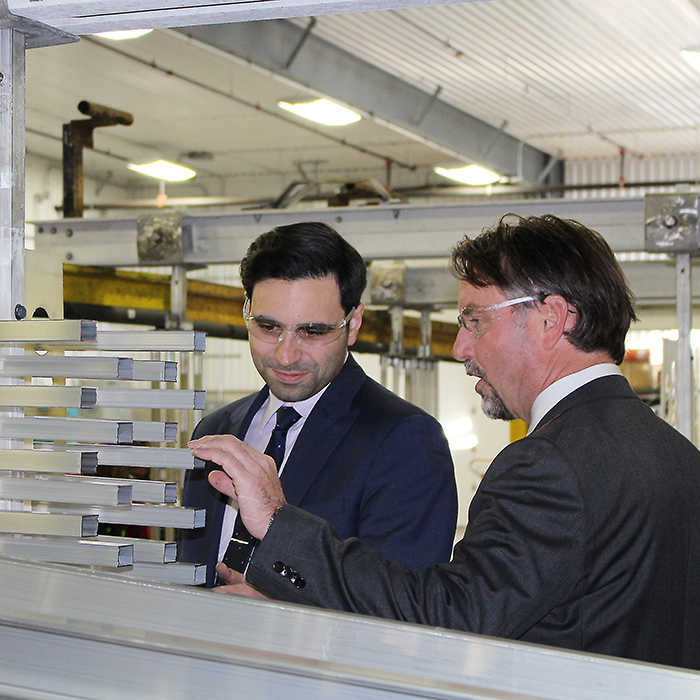 A Chatham manufacturing facility received a $2.48-million shot in the arm from the federal government Monday.
Dajcor Aluminum will receive the funding from FedDev Ontario to increase production capacity at its Chatham facility.
Peter Fragiskatos, Member of Parliament for London North Centre, came to town Monday to make the announcement on behalf of Navdeep Bains, Minister of Innovation, Science and Economic Development and Minister responsible for Fed Dev Ontario, the federal economic development agency for Southern Ontario.
"Today's investment will enable Dajcor Aluminum Ltd. to diversify and expand its products as well as create good quality jobs for Canadians," Fragiskatos said in a release. "Supporting our industries helps our economy and ensures we remain at the forefront of innovation."
Dajcor manufactures a variety of automotive, marine, construction, bathroom fixtures and sliding-door runners.
The funds, which are repayable, come through FedDev Ontario's Investing in Business Growth and Productivity initiative. The money will help the company adopt innovative technologies and enhance its facilities. With the upgrades, the company will be able to manufacture more complex and high-quality aluminum components such as transit door assemblies, ventilation systems and LED light enclosures. Dajcor Aluminum will also be able to diversify and expand into new global markets.
The investment will support the total project cost of $10.3 million, leveraging $1.02 million from the provincial government and $6.8 million in private sector investment.
Dajcor's Mike Kilby said the funding is appreciated.
"This investment by FedDev Ontario allows Dajcor Aluminum to accelerate its growth plans to capture present and future business and provide increased employment opportunities in Chatham-Kent," he said in a release.
According to federal officials, the government's innovation agenda aims to make Canada a global centre for innovation – one that creates jobs, drives growth across all industries and improves the lives of all Canadians – including hardworking manufacturers.
"Investing in Dajcor Aluminum Ltd. is a good example of how the government is helping innovative companies meet growing market demand, while creating jobs and increasing export opportunities in southern Ontario," Bains said in a release.
Dajcor was founded in 2010 after Daymond Aluminum, which had operated in Chatham since 1939, went into receivership.
From an initial workforce of fewer than 25 production workers, the firm has now employs 154 workers at its 190,000-square-foot Irwin Street location. Another 20 full-time jobs are anticipated as a result of this project.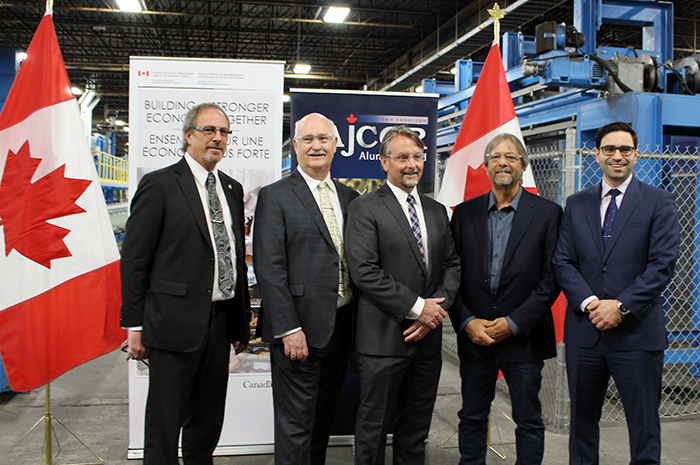 Comments
comments