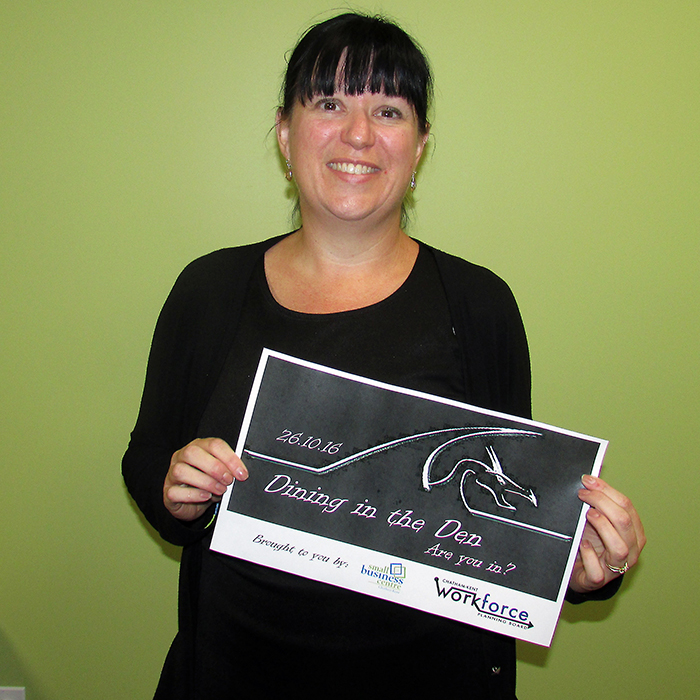 This year's celebration of Small Business Month in Canada is going to have a TV feel to it, thanks to the Small Business Center and Chatham-Kent Workforce Planning Board.
The groups are teaming up a Dragon's Den style lunch October 26 from noon to 1:30 in which local would be entrepreneurs will be able to pitch their ideas for a chance to win up to $5,000 in seed money.
Kristy Jacobs, project manager of the planning board, said the business community seems excited with the idea.
"We've had a lot of positive feedback," she said. "People are exited about the idea."
The lunch, which will be held at the Chilled Cork, will feature up to six hopefuls making their business pitch to a group of five "dragons."
The identity of the "dragons" will be released during the next couple of weeks.
After being questioned by the dragons, all members of the audience will have a vote on which presentation they liked the most.
First prize is $5,000, second prize is $2,000 and third prize is $1,000.
Jacobs said according to December 2015 Canada Business Pattern data, 10,214 employees work for "small businesses" (generally accepted as meaning employing fewer than 100 employees) in Chatham-Kent.
"It's an absolutely vital part of our economy and our community," she said. "We're happy to be able to highlight that and have some fun at the same time."
Cost of the soup and sandwich lunch is $15.
The CKWPB is accepting applications for the contest until Friday, October 7, at 4:30 pm.
More information can be found at http://ckworkforcedev.com/
or by calling 519-436-3299; or emailing CKWorkforce@chatham-kent.ca.
Tickets can be purchased through CKtickets.ca.
Comments
comments