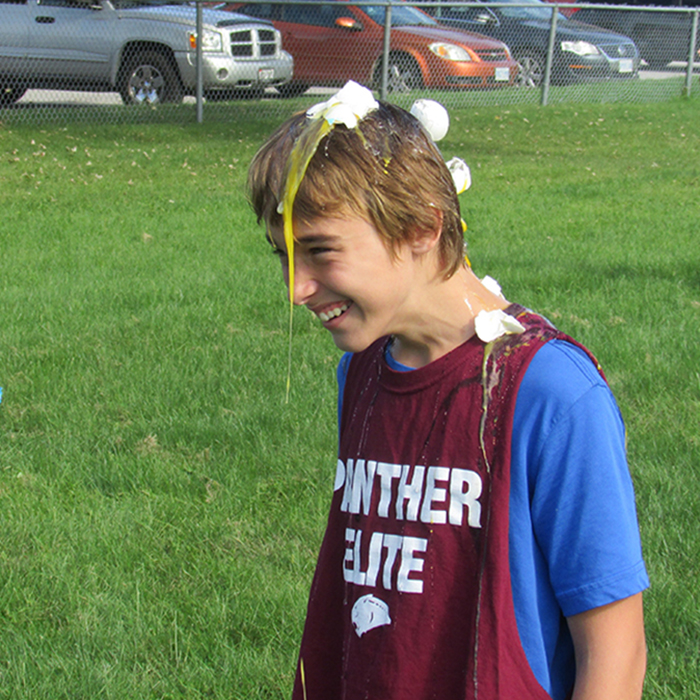 More than 50 students from four local high schools were covered in eggs, doused with water and dragged through oatmeal as part of yesterday's annual Animal House Olympics.
The event was part of the Chatham-Kent United Way's annual Red Feather week.
UWOK Youth Engagement coordinator Erica Kitchen said students "had a blast. We really look forward to this every year and we get a good crowd of spectators out to see it."
Events included a tug of war, hungry, hungry hippo, an obstacle course, a marshmallow toss and bobbing for apples.
Chatham-Kent Secondary School emerged victorious while host John McGregor was second.
Also participating were Chatham Christian and Ecole Secondaire from Pain Court.
The week has included softball, dodge ball and volleyball tournaments and wraps up tomorrow with football under the lights as UCC hosts CKSS and the annual Red Feather Dance at the Chatham Banquet Hall.