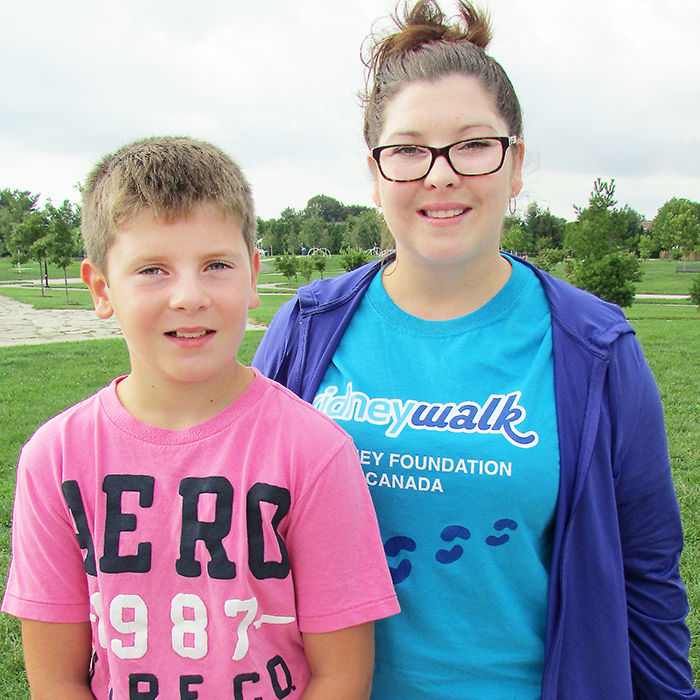 The Chatham-Kent Kidney Walk held Saturday in Kingston Park may be a young event, but it is continuing to grow.
According to Erika Muscat, publicity and events co-ordinator for the Kidney Foundation, the Kidney Walk is an event dedicated to raising funds for kidney research and programs that help support people living with kidney disease. The Walk first started in Chatham in 2012, and has grown from 15 walk fundraisers to 26 this year, with a total raised from pledges and sponsors of approximately $6,693, surpassing the goal of $6,000.
"We're getting bigger every single year," Muscat said. "And we are always looking to expand the event and our committee."
In her opening remarks at the event, Muscat and most people in attendance, were choked up remembering long-time volunteer and friend of the Kidney Foundation Lynn Martin, who passed away earlier this year. Muscat read a letter written by Martin that very eloquently spoke of the importance of organ donation, and expressed her thanks for all he has done for the community in peer support and at the University Hospital in London.
On hand to speak to the walkers was Suzy Webster, integrated manager of chronic disease prevention and management at the Chatham-Kent Health Alliance and the Chatham-Kent Community Health Centre. Webster, who has been in her position for 11 months, also spoke fondly of Martin, saying she wore a Toronto Maple Leaf shirt in his honour for the walk.
Webster said they are looking at community approaches to prevention and management programs with the goal of preventing end-stage renal transplants. She noted the CKHA dialysis unit opened 20 years ago with only three stations and now has nine stations, is open six days a week and currently treats 54 patients at any one time.
Working with primary caregivers on early detection and prevention of kidney disease is also a big part of her mandate.
Anyone who like to be involved in the Kidney Walk event or the committee locally can contact Muscat at 1-800-387-4474, ext. 4660.