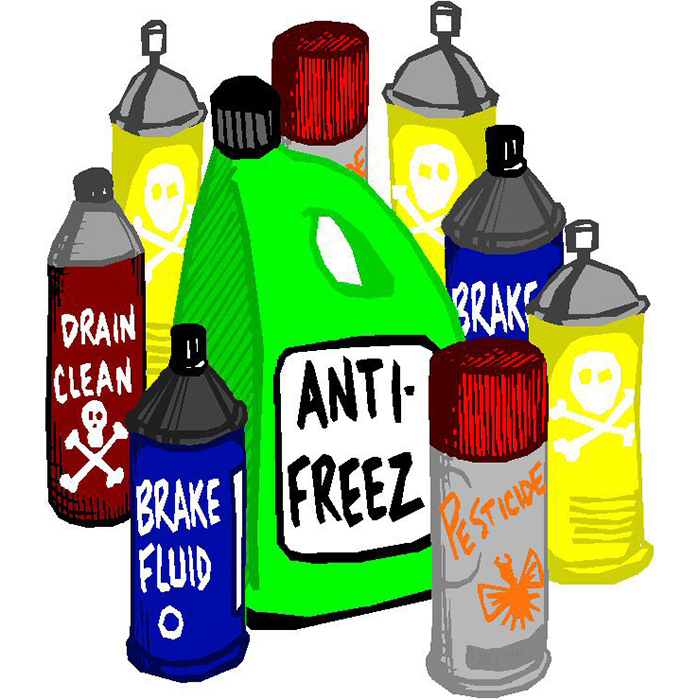 It's time to clear out your garages, sheds and basements of any lingering and potentially hazardous materials.
On Sept. 17, the municipality hosts its 17th Household Hazardous Waste Day at a trio of Public Works garages around Chatham-Kent.
From 8 a.m. to 3 p.m., residents can bring such items as old household chemicals, pesticides, pharmaceuticals, gasoline, paint, oil and solvents, batteries and even biohazardous sharps to the Wallaceburg, Tilbury and Chatham Public Works garages.
Rick Kucera, manager of waste and recycling services for the municipality, stressed the day is just for household hazardous material. Industrial and commercial waste will not be accepted.
"There's not too much we don't accept. It is household waste. This isn't for business," he said.
What is not accepted, however, are such items as infectious or radioactive waste, PCBs, ammunition, large propane tanks, explosives, empty containers, and electronic waste.
Kucera said the clean up is staffed by Clean Harbours personnel, and is a big bargain.
"The event is entirely paid for, aside from advertising, by Progressive Waste Solutions, based on our host community agreement with Ridge Landfill," he said. "We've averaged between $70,000 and $100,000 each year in cost. Thankfully, we don't have to pay for it."
Kucera said the cost is due in large part to the need for having the expertise on hand to deal with the materials being dropped off.
"You have to have someone who is licensed to run the event," he said. "You're paying for qualified personnel who know how to handle the materials safely and not to mix them."
More than 90 per cent of what is collected on Sept. 17 will wind up being recycled, Kucera added.
He said the events are busy ones.
"It's a busy day over that 8 a.m. to 3 p.m. timeframe," he said. "In Chatham, the number of vehicles that use that location, well, the average over the last 10 years is 740 vehicles."
As busy as the Household Hazardous Waste Days are, Kucera said there has been a bit of a decline in recent years, and that's a good thing.
"One thing I've noticed in the past four years or so, when take-back programs have been implemented – paint can go back to paint shops and oils back to garages – we've noticed the number of visitors has gone down a little bit," he said, referring to senior government programs encouraging recycling at points of purchase. "People don't have to hold onto some of the materials all year any more. We don't want it in the garbage. People get impatient."
The municipality has been running Household Hazardous Waste Days since 2000. Kucera said they initially took place in the spring, but he later had them switched to the fall, and turnout immediately improved.