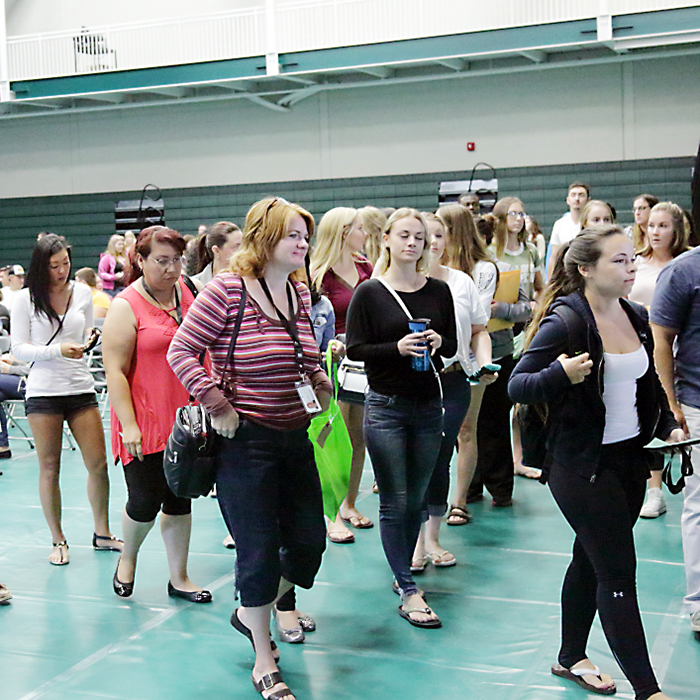 Practical nursing students go through orientation at the Healthplex recently at St. Clair College's Thames Campus.
Hundreds of students participated in two days of orientation to the college and the campus.
The Chatham campus fall enrollment is topping out at 1,200-plus students.
Mark Benoit, chair of the School of Academic Studies, said, "In a competitive marketplace, the Chatham campus is holding its own."
A third of the offered programs are full and closed, he added. But it's not too late to attend if you're still thinking about it. There are still some seats available in certain programs. Contact the Chatham campus to see what programs are available.
Overall for St Clair College, the enrolment is around 8,400 students.
Comments
comments