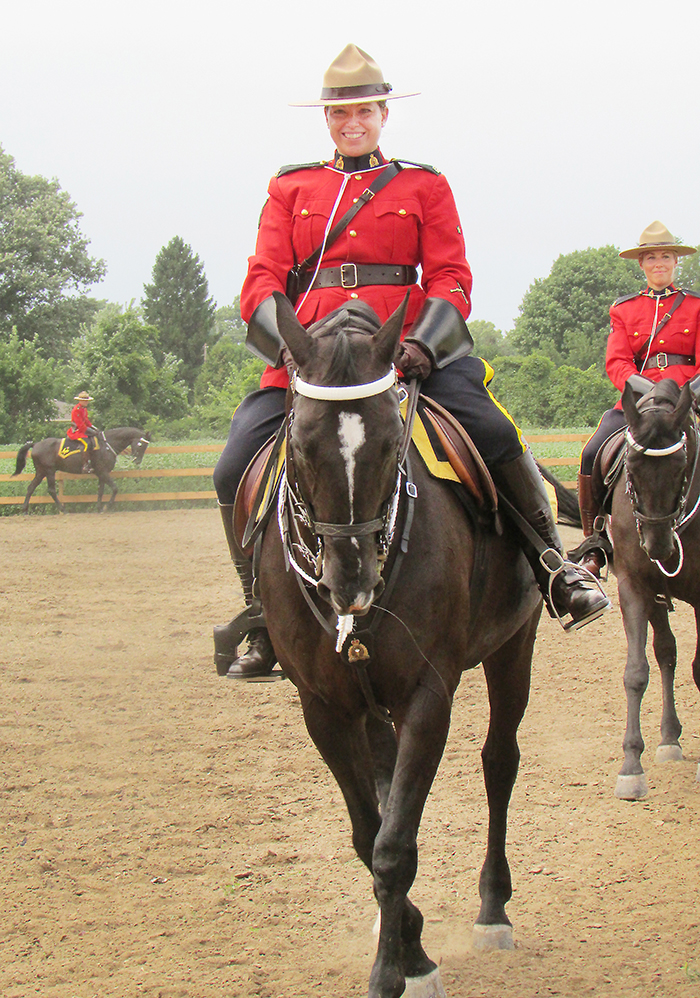 Dresden was bursting at the seams Wednesday night, with an estimated crowd of close to 5,000 flocking to the Raceway for the RCMP Musical Ride performance.
Hosted by C-K Racing Against Drugs as a fundraiser, the RCMP Musical Ride is performed by a full troop of 32 riders and their horses, plus the member in charge. Their performance consists of intricate figures and drills choreographed to music. These movements demand the utmost control, timing and coordination.
The Musical Ride performs in up to 50 communities across Canada between the months of May and October and help raise thousands of dollars for local charities and non-profit organizations.
Sharon Chapple, a member of C-K Racing Against Drugs for the past 20 years, said she was thrilled with the turn out to the event from the community, and the fact the rain held off.
Before the doors opened at 4 p.m., people were lined up outside the entrance with advance tickets and those hoping to get a ticket at the door. The main grandstand was packed by 6 p.m., and were entertained by local entertainer Crystal Gage and friends.
Van Kesteren, as honoured guest, received free tickets to the event, received the salute from the Ride, and had her picture taken with Ride members and their mounts.
Chapple wanted to thank the Chatham-Kent OPP, Chatham-Kent Police Service, the Dresden Agricultural Society, volunteers and the RCMP for their assistance in making the fundraiser happen.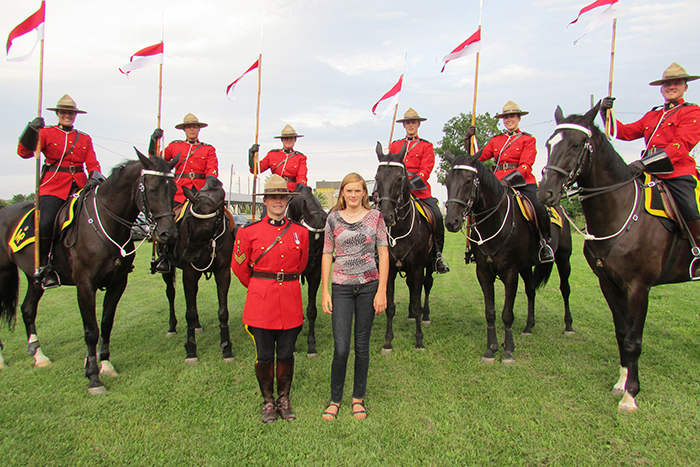 Comments
comments