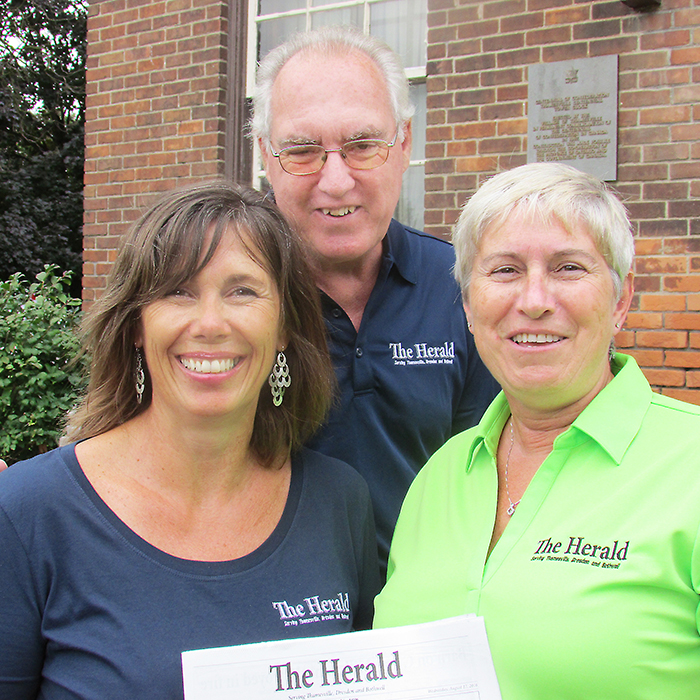 The first issue in the next chapter of the Thamesville newspaper began officially last Tuesday as the new Herald rolled off the presses.
Publisher Heather Wright purchased the paper last month from Allison Humphries who owned the paper for the past 16 years.
She plans to expand the paper's distribution throughout Dresden, Bothwell and Thamesville free of charge for the next month before launching a subscription drive.
Wright, who also publishes the Petrolia Independent, said she's proud of the way Thamesville residents have supported the Herald in the past and believes there is a strong market in the future.
She said there is a critical gap in Internet news reporting.
"You can find out anything you want to know on the Internet except what happens next door," she said. "We will reflect the community in a way that only a local newspaper can."
Lambton-Kent-Middlesex MP Bev Shipley said local newspapers are an essential part of keeping the community informed.
"Without local newspapers we lose a sense of community," he said. "When papers are owned by large companies there is a danger that they lose their local connection."
East Kent Councillor Steve Pinsonneault said he's excited not just for Thamesville but for Bothwell which has been without a newspaper since Post Media closed outlets in Dresden and Bothwell several years ago.
"I like it for the people of Bothwell because there is lots going on that isn't getting covered," he said.
Former owner Allison Humphries said Wright is the "perfect person" to have purchased the Herald.
"She does a great job in Petrolia because she understands what small towns are all about," she said. "I'm really excited about the new chapter for the paper."
Chatham-Kent Town Crier George Sims was on hand for the ceremony and noted how his grandfather owned the Herald as well as papers in Rodney and West Lorne.
"My dad was a printer for Planet Printing in Chatham and that's how my family came from Thamesville to Chatham," he said.
Wright noted that as of October, Thamesville will have had a newspaper presence for 130 years.
Comments
comments