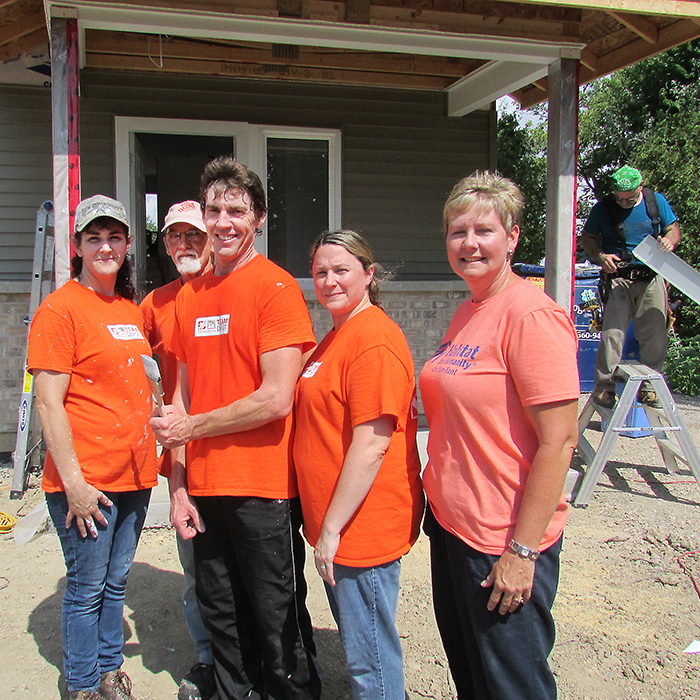 Back for a second year, the Chatham-Kent Habitat Handyman Challenge has organizers excited with a new task for entrants and lots of great prizes.
The full-day event takes place Oct. 1 at the Downtown Chatham Centre, with registration up until Sept. 12, the day of team orientation. The entry fee is $50 and each two-person team is expected to do a minimum of $500 worth of fundraising.
According to Habitat for Humanity C-K executive director Nancy McDowell, this year's project must be completed using wooden pallets. She's looking forward to seeing the creativity the teams will bring to the event.
"Last year, each team had to make a doghouse. This year, we are giving them a project," McDowell said. "We give them the materials and they have to make the project using pallet wood."
At orientation on Sept. 12 for the teams entered, she said they will know what the project is and "we give them a tote and they have to bring all the materials they need in that tote." They will also give them ideas to help with their fundraising.
During the day, McDowell said there will be mini-challenges that can give the winning team advantages over the others, like a time advantage.
"For instance, last year we had a whole bunch of nuts and bolts and the teams had to find matching ones and assemble them," McDowell explained.
Team members will be served lunch, and when time has expired, three judges will grade the projects on creativity, craftsmanship and functionality. The top winning team will win one of the prize packages, such as VIA Rail package valued at $1,300 and a Home Hardware gift card.
"The finished projects are displayed in the mall for a two-week period and then they will be auctioned off, with part of the proceeds going to Big Brothers Big Sisters," McDowell noted.
With seven teams last year and a successful event for both the teams and Habitat, the executive director said she is looking forward to this year.
"We had a blast. Some of the teams didn't want to stop for lunch," McDowell noted with a grin. "There was a lot of energy, and a lot of competitive spirit."
For information on how to register for this year's event, go to HabitatHandyman.com.