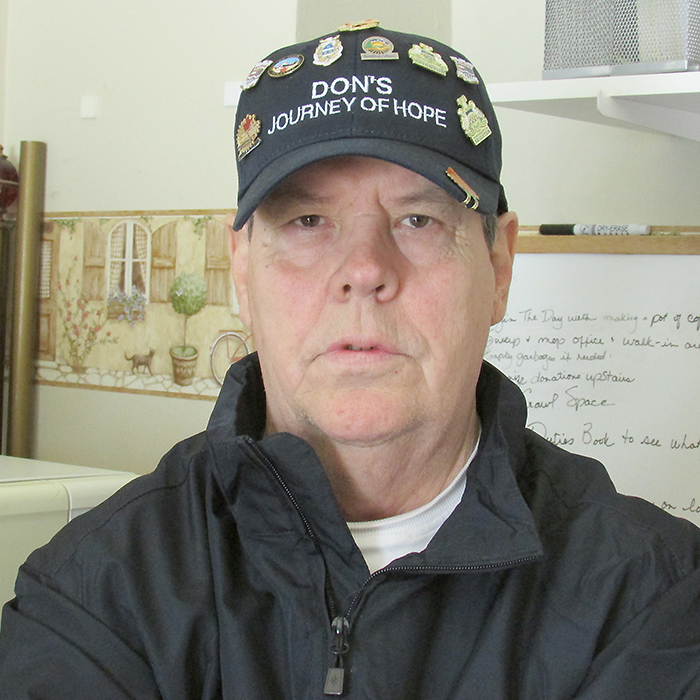 Don Wells' 2016 Journey of Hope was his most successful ever – and he didn't have to leave the area.
Wells, who turned 67 last month, raised more than $16,000 by canvassing local stores, holding barbeques and other events.
The funds raised will be donated to the Children's Health Foundation of Victoria Hospital in London.
Wells has held a number of walks and rides across southwestern Ontario during the past few years but leg issues and his ongoing battle against prostate cancer means he couldn't do so this year.
"I need to get my knee replaced," he said.
He said public support continues to grow.
"I'd love to get huge donations but it's amazing to me how much those quarters, dimes, nickels and loonies add up."
Wells' success and surgery have prompted him to plan his largest E-Bike ride ever, from Golden, British Columbia to Ontario.
"I have people on board already helping me with the bikes, the chargers and the details of doing something this big,"
He plans to leave Wallaceburg at the end of August and is already pouring over maps donated by the Canadian Automobile Association.
The route is 2,553 miles or 4,108 kilometres," he said. "If you drove straight through it would take 43 hours and 55 minutes."
His Journeys of Hope have raised funds for breast and prostate cancer research but he is now concentrating on raising funds to help children.
"I know how hard it is to go through cancer as an adult," he said. "Seeing kids go through it makes me have to do something."
Comments
comments