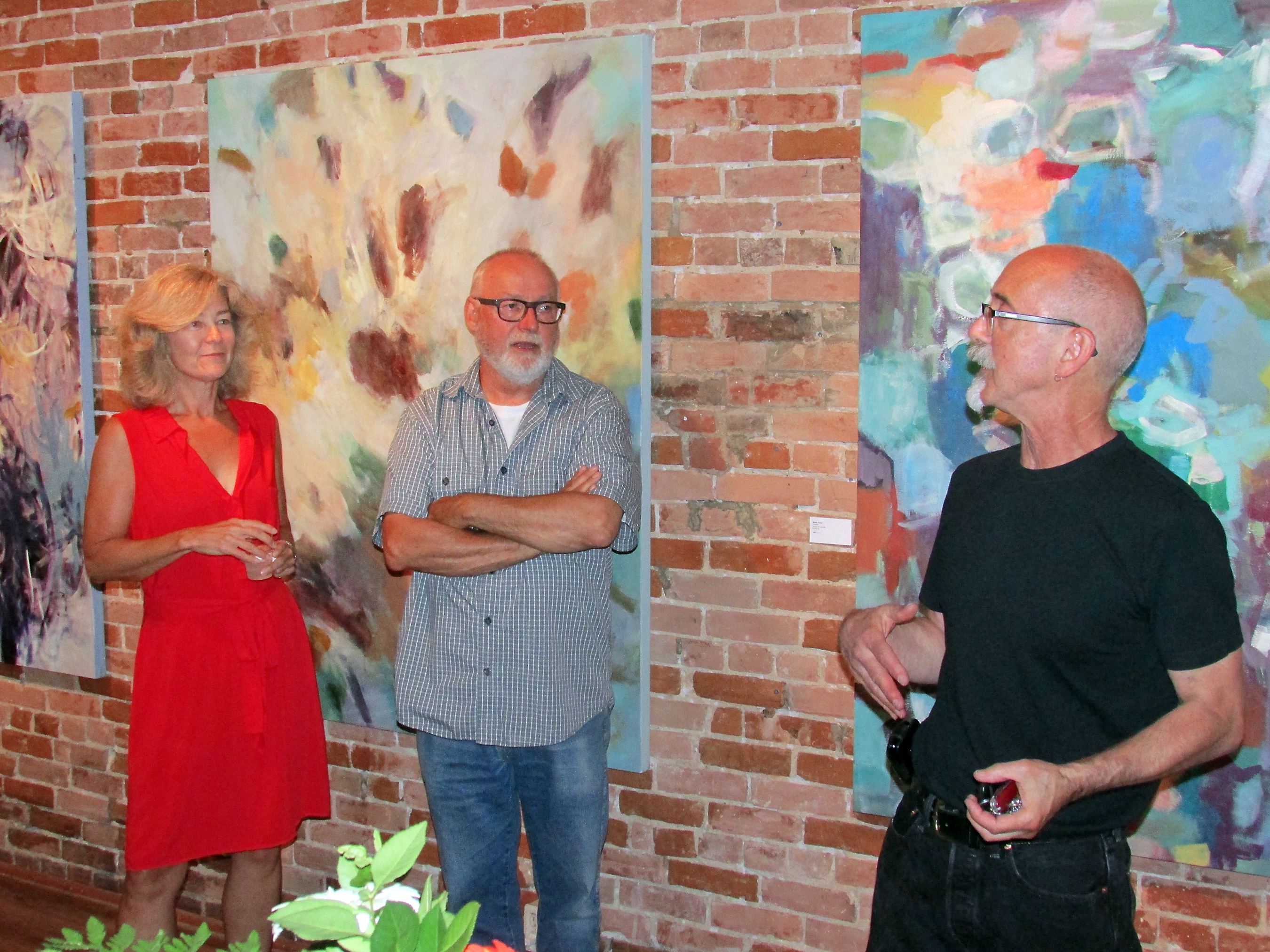 The summer Art Crawl in downtown Chatham attracted a large crowd Friday night. The event started at Art Space that is currently featuring local artist Becky Fixter's show, "Impermanence."
Fixter's abstract art has earned juror's choice awards and awards of excellence. Her work has been featured on the Steven and Chris Show, Candice Tells All, Breakfast Television Toronto, Income Property and Leave it To Bryan as well as in Wedding Bells Magazine. Here she's seen with artist Wyn Geleynse and Thames Gallery Curator Carl Lavoy.
The event continued at Williams Street Café and the Thames Art Gallery where nationally renowned Canadian artist Melanie Authier's show
"Contrarieties & Counterpoints" is now on display.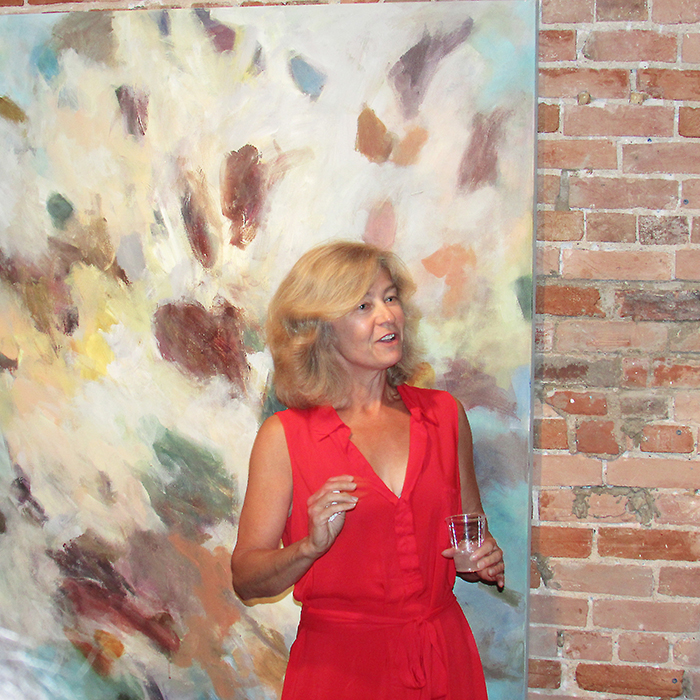 Comments
comments