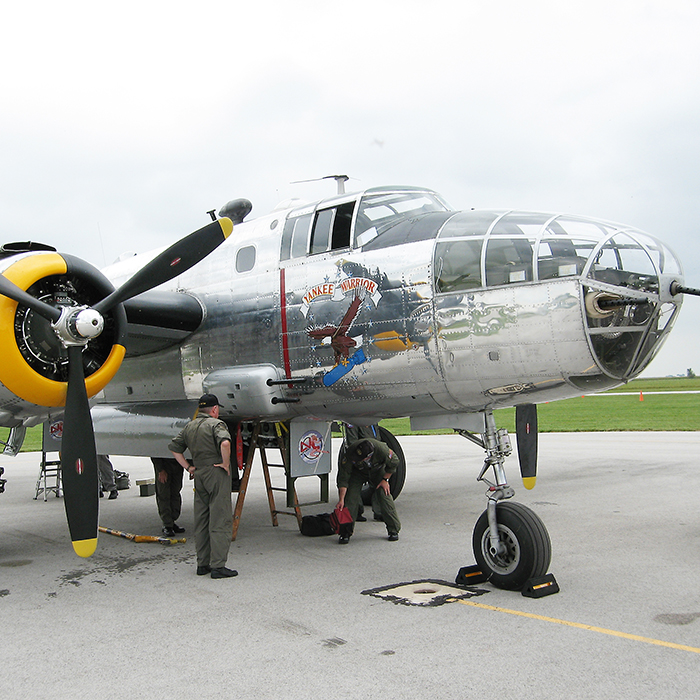 One of the last two air-worthy B-25 bombers will be a featured attraction at this year's CK Flight Fest.
The Yankee Warrior, a WWII era B-25D bomber will be at the Chatham-Kent Airport July 23 for tours and flights.
The B-25's were famed as part of the Doolittle Raid, an aircraft carrier-based attack in April of 1942 in which U.S. planes attacked the Japanese mainland in response to Pearl Harbor.
The Yankee Warrior flew eight combat missions over Italy.
Event chair Bruce Davidson said in a media release that it is a thrill to have such a historic aircraft available to be shared with the people of Chatham-Kent.
"As any war historian will attest, the B-25 is among the iconic aircraft to participate in WWII. This aircraft is particularly special because, before being repatriated to the Yankee Warrior, it spent many years serving the RCAF and was actually purchased out of Toronto before its extensive restoration."
Nearly 10,000 B-25 bombers were built, serving in all theatres of the Allied war effort.
The Yankee Warrior replaces a World War II DC-3 from the Canadian Warplane Heritage Museum in Hamilton. That plane developed mechanical issues and is unable to participate.
From 10 a.m. to 3 p.m., the public will have an opportunity to opportunity to get up close (and inside) the B-25, as well as viewing other unique attractions and aircraft including the RCAF's first jet fighter – the de Havilland Vampire.
Flight experiences will be available for purchase. General admission is by donation.
The event, which also includes the presentation Canadians Making Aviation History at the Capitol Theatre July 22, is sponsored by the local 294 Kinsmen Squadron and is being presented by Progressive Waste & ENGIE.
For more information, visit http://www.flightfest.ca
Comments
comments