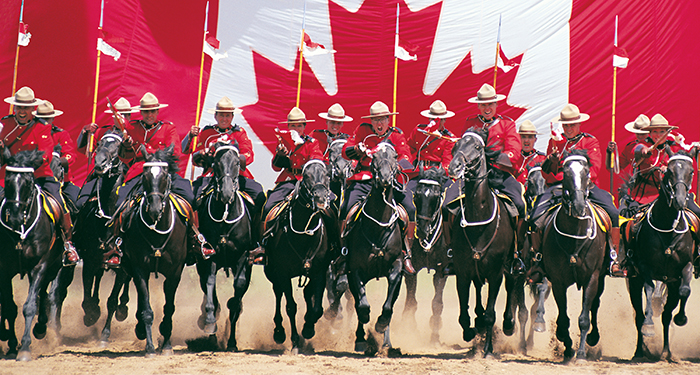 Bob MacQuarrie/Special to The Chatham Voice
It took eight years of asking, but the famed RCMP Musical Ride is making its way to Chatham-Kent this summer.
CK Racing Against Drugs is teaming up with the Dresden Agricultural Society to host the Musical Ride at the Dresden Raceway on Aug. 24 at 7 p.m.
Sharon Chapple, co-chair of CK Racing Against Drugs, said her organization is very pleased to get a positive response from the RCMP and to work with the Ag Society in bringing the event to the area.
Funds raised will help with the Racing Against Drugs (RAD) education program in Grade 5 at area schools. RAD is designed to educate kids about choosing healthier lifestyle choices.
The RCMP Musical Ride is performed by a troop of 32 riders and their horses, and the performance consists of intricate figures and drills choreographed to music. These movements demand the utmost control, timing and co-ordination.
The troop performs in up to 50 communities across Canada between the months of May and October and helps raise thousands of dollars for local charities and non-profit organizations.
According to Chapple, a part of the ride is a ceremonial salute, usually to a dignitary on the parade grounds. For this event, however, she said they want to open up the chance to be the recipient of the salute to all residents of Chatham-Kent with a contest.
"We would like people to write one page about why you think you should receive the salute from the RCMP," Chapple said. "I don't want to correct you grammar, I want to hear from your heart. I want to hear that you care about our country; something that personifies being Canadian."
To enter the contest, entrants should write one page, either typed or hand-written and send it by July 31 to Chapple at: Musical Ride Contest, 258 McNaughton Ave. E., Box 106, Chatham, ON N7L 2G8.
The winner will be notified by Aug. 15 and will be announced at that time.
Tickets for the event are $7 in advance, $10 at the door for adults, kids 5-12 pay $2 and kids under 5 are free. Doors open at 4 p.m., food concession is open at 5 p.m. and there is a pre-show at 6:30 p.m. before the main event at 7 p.m.
Advance tickets can be purchased at Mighty Jim's Variety Store on Grand Avenue East, Express Copies on Queen Street or here at The Chatham Voice newspaper (exact change, cash only) on Dover Street in Chatham.
Comments
comments