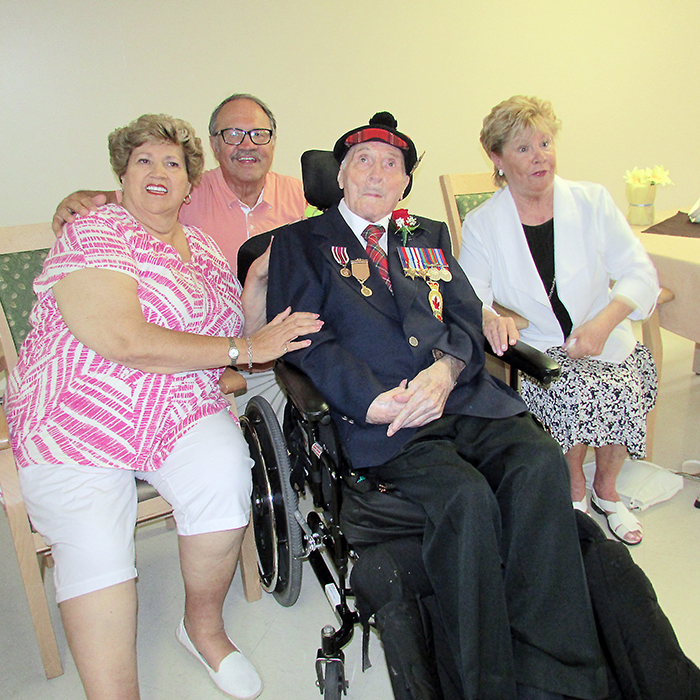 When Douglas Holden Stuart was born, Canada was in the middle of a World War. It just happened to be the First World War.
The Chatham man celebrated his 101st birthday June 23 at Meadowpark Long-Term Care home, along with family and fellow residents.
The family had a piper come in to perform, even playing "Happy birthday," for Stuart, who was born in Scotland.
Stuart's son, Kenneth, said his father was wounded during the Second World War, hit by bomb fragments in Germany in 1945. He spent eight months recovering from his wounds.