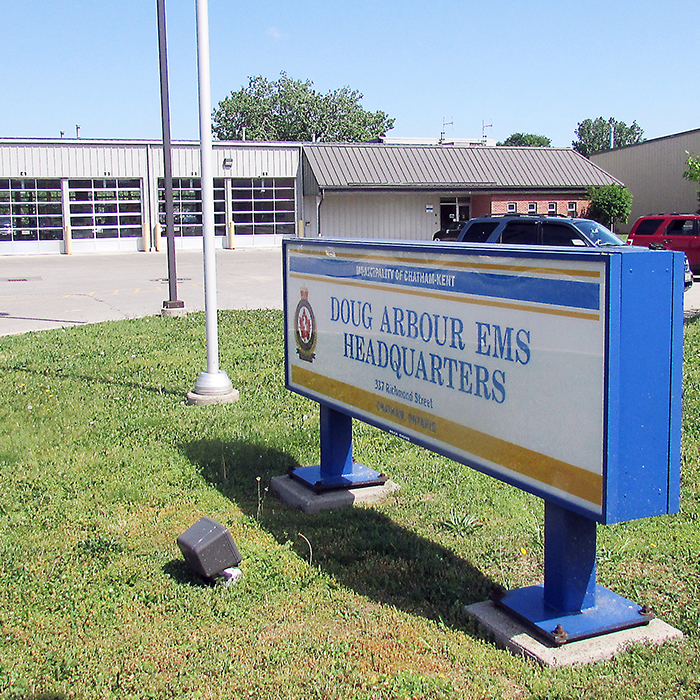 Chatham-Kent will not be moving to a blended fire-paramedic service model if council adopts the recommendation of chief Ken Stuebing at its meeting Monday.
Stuebing, who brought the matter before council last month as part of a service review, said following extensive consultation with health-care agencies, council members, the public and others, more information is needed before a total commitment to the blended model.
Stuebing's recommendation is that council approves a two-year deal with current contract provider Medavie EMS Ontario Ltd., in the amount of $10.4 million in 2017 and $10.6 million for the following year.
He also recommends that council direct administration to negotiate a blended service model and report back to council "if recommended for implementation."
In a report to council, Stuebing states "although there have been many productive conversations with various stakeholders regarding this matter, more time is required to ensure all aspects of this plan are properly in place and fully understood by all parties before council is asked to approve a change in the service delivery model for EMS."
Stuebing said last week's statement by Ontario Premier Kathleen Wynne that the province will allow full-time firefighters who are certified Primary Care Paramedics (PCP) to practice their PCP skills while working on a fire apparatus may effect the issue.
"As a result of this very recent announcement, further investigation is required to determine the impact on EMS and Fire services in Chatham-Kent," he writes in his report.
He said full consultation with the various stakeholders "including the Chatham-Kent Professional Firefighter's Association (CKPFFA), AMO, the Ontario Association of Paramedic Chiefs and the Ontario Association of Fire Chiefs" will be undertaken.
He said the municipality is currently analyzing future capital costs as requested by council, the preparation of information for the to validate costing and ambulance service licensure for a direct delivery model and a review of collective agreements of the parties involved.
Council's action is needed quickly on the matter in order to honour the municipality's agreement with Medavie that requires a six-month notice of intent prior to the end of the contact, which expired Dec. 31.
Comments
comments