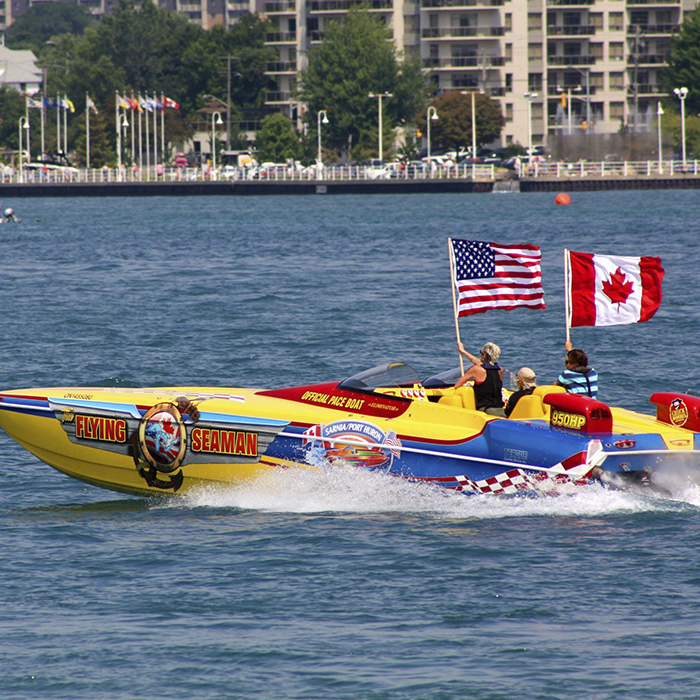 Special to The Voice
The International Powerboat Festival is returning to Sarnia this summer, with free races and other activities beside the St. Clair River and two ticketed concerts featuring Monster Truck and I Mother Earth.
Sarnia's largest summer festival, scheduled for Aug. 12- 14, attracted more than 30,000 people last year.
It has also contributed more than $100,000 to charities the past five years, said event co-chairman David McPhail.
The festival, which is held jointly with Port Huron, features free street performers, a kids' zone, wakeboard competitions, merchandise and food vendors, and a licenced beverage tent.
And it's not going anywhere soon.
Last month, the city approved an agreement that gave the festival a break on set-up fees, and will allow the festival to use the George Street parking lot for the next five years.
Monster Truck, a rock band from Hamilton, will play on the Friday night. The band won a Juno Award in 2013 as Breakthrough Group of the Year.
I Mother Earth performs on Saturday with original vocalist Edwin.
Gates open 8 p.m. both nights. Tickets and festival details are available at www.sarniapowerboatfestival.com.
Powerboat time trials start Saturday morning, Aug. 13, and the actual races take place on Sunday.
Often called NASCAR on water, the race itself is one of the official stops on the Offshore Powerboat Association (OPA) circuit, which draws racers from around the world.