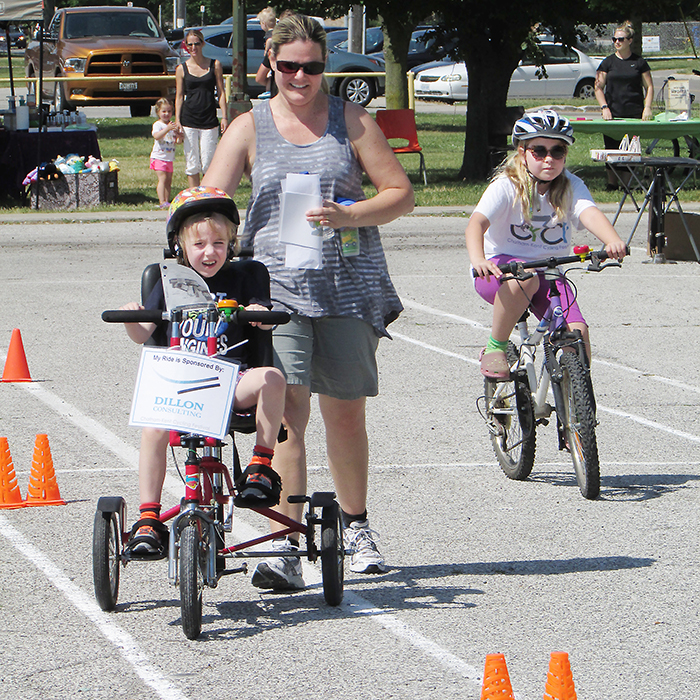 Daniel Forgeron, 5, navigates the safety circuit at the third annual Chatham-Kent Cycling Festival outside Memorial Arena Saturday with guidance from his mom, Natalie.
Children learned bicycle safety, while serious riders embarked on 20K, 50K and 100K rides.
Organizer Ann McKenzie said the event, which is a fundraiser for the Children's Treatment Centre of Chatham-Kent, continues to grow in popularity each year. it raised an estimated $5,000 this year.
The funds raised will support the Children's Treatment Centre's Adapted Bicycle Program, which provides specialized bikes and opportunities to children with special needs, so that all children, of all abilities, can enjoy the excitement of riding their own bicycle.