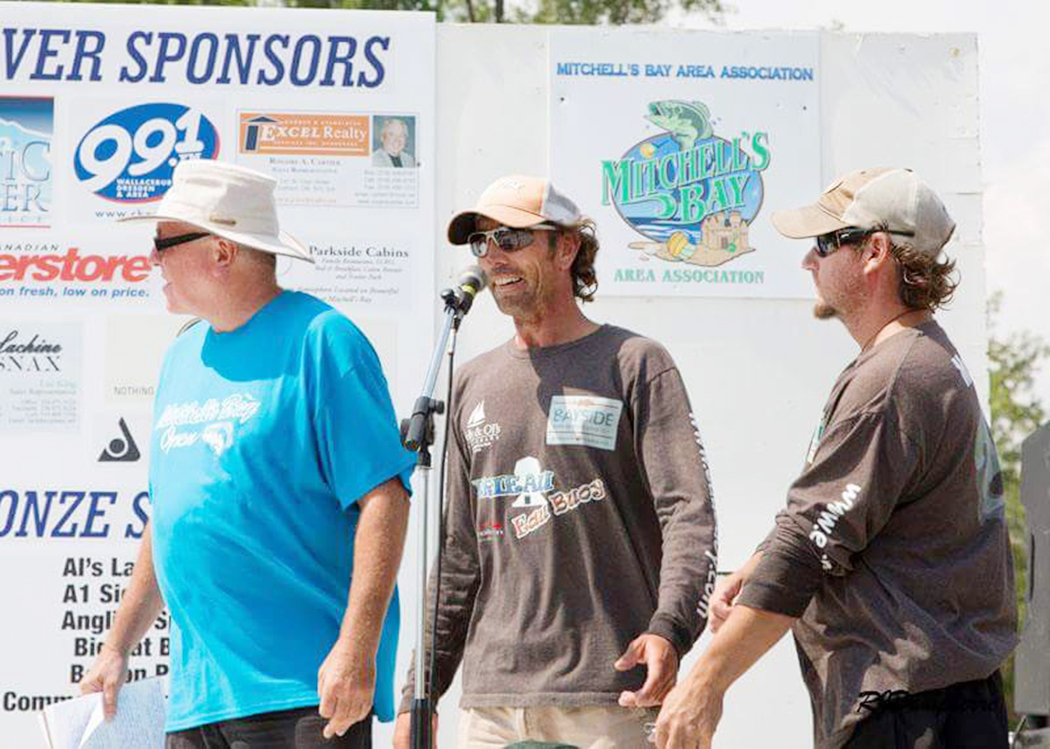 The third annual Mitchell's Bay bass tournament is already shaping up as the most popular ever.
The July 8-9 event already has 37 two-person teams entered, ten more than all of last year.
This year's event will be known as the Canadian Tire Mitchell's Bay Open Bass Tournament thanks to the efforts of Peter Marshall, owner/operator of the Chatham and Wallaceburg Canadian Tire stores.
"Peter and Derek (Brady, Chatham manager) have been fantastic," said tournament co-chair Tom Beaton. "They've brought a tremendous amount of energy and commitment to the tournament."
Marshall said the sponsorship is a natural for his stores.
"We've been tailoring our inventory to our community," he said. "We have a hunting pro shop and we've expanded our fishing section. People in Chatham-Kent love to hunt and fish and we reflect that. It's a good synergy."
The Mitchell's Bay Association operates the event and any proceeds go up upgrading the natural habitat in the community.
Beaton said the event has grown in stature due to sponsorship, the more than 50 volunteers who take part and the way in which anglers are treated.
"In terms of prize pay out and the way we treat anglers, there isn't another tournament that can compete," he said. "We're beginning to attract fishermen from the United States in addition to our Ontario anglers."
There is a guaranteed first prize of $5,000 and an overall prize board of up to $48,000 based on a full field of 120 boats.
It begins with a free dinner for participants the night before the event after which tournament rules are gone over in detail.
"We keep everyone fully posted on the rules and we make sure they're aware of how we're here to help," he said.
One of the goals of the tournament is to minimize stress on fish caught.
"We provide free ice for the live wells of all anglers and we hire a life release boat from Long Point," he said. "The boat has two giant live wells with built-in chutes. The water temperature is matched to that of the bay and when the fish are released, it's done throughout various points in the bay so we return the fish as close as possible to where they were caught."
This year's event will be recorded on video, including on-scene action with fishermen out on the water.
"It's one more way we're different," Beaton said. "The videos will be professionally produced and made available."
The Entry Fee is $400 per boat. Registration packages and Tournament Rules are available at Mitchell's Bay Marine Park or online at www.mitchellsbayopen.com and www.bigfatbass.com.
Local residents Rick Damphouse and Todd McBride won last year's event, bringing in just less than 44 pounds of fish in two days, edging another local twosome Dave Demers and Chris Sherman who had a total of 43.56-lbs. The runners up collected $1,575 for their effort.
The biggest fish of the tournament went to the team of Carl Linker and Mike Linzmajer with a 5.96-lb bass.
Comments
comments