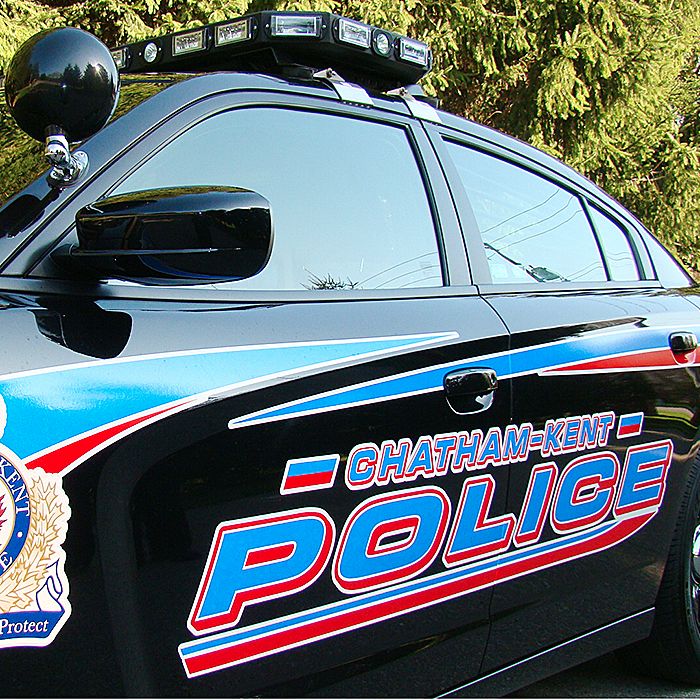 A Chatham-Kent police officer is thankful a concerned citizen stopped to help him while making an arrest Saturday afternoon.
Around 2:15 p.m., two men were riding their dirt bikes in Blenheim and made no attempt to stop for a stop sign on Sandy Street at Charles Street and were almost struck by a passing motorist.
An officer on general patrol saw the men riding on Charles Street and attempted to initiate a traffic stop on Hall Street.  One of the men fell off his bike as he tried to flee from police.  As he jumped back up on his bike, the officer was able to tackle him as the bike was not in gear.  The man failed to comply with the officer's demands and resisted arrest.  A citizen in the area saw the officer struggling with the man and stopped to help.  With the assistance of the citizen, the officer was able to gain control of the man and effect the arrest.
A 19-year-old Blenheim man was charged with dangerous driving, flight from police and resisting arrest.  His vehicle was towed from the scene.  He was released from custody pending a future court date of May 27.
The second man, a local teenager, was later identified by police and the matter with dealt with in cooperation with his parents.
The Chatham-Kent Police would like to publically thank the citizen who came to the aid of one of our officers on Saturday.  The officer did not get the chance to record his name or personally say thank you.  We're asking that this citizen please contact Constable Paul Myers via email paulmy@chatham-kent.ca.
Comments
comments