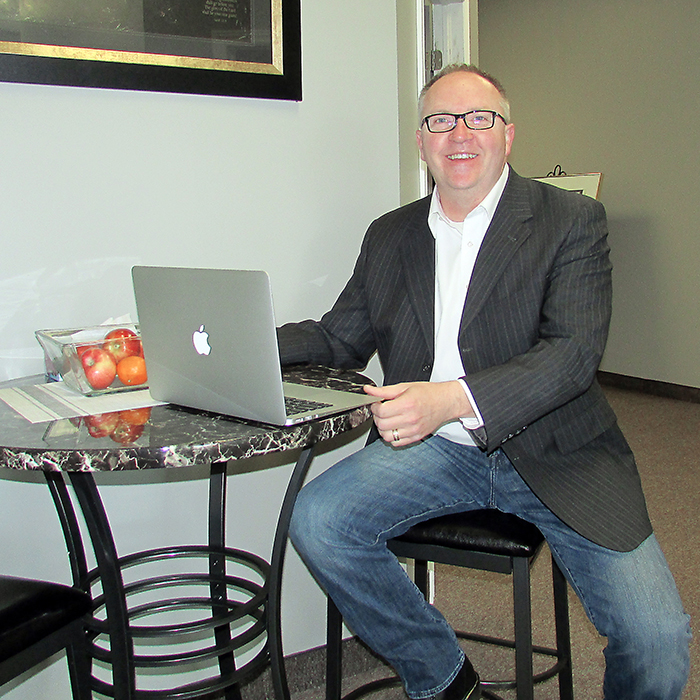 Earlier this year, James MacNeil's life was in transition. Rather than rail against fate, the local funeral director parlayed that into Life Transitions.
MacNeil had been, for years, the manager of Bowman Funeral Home in Chatham. But that business changed hands recently, leaving him out of work.
Instead of seeking a career change, or moving to a new city, MacNeil simply shifted gears and went into the funeral business with his wife, Lee-Ann.
"I feel like I'm really in the zone when I'm helping people in this way," MacNeil said.
But LifeTransitions is not a funeral home. Instead the MacNeils call it a burial and cremation service.
The McNaughton Avenue business is a fresh take on dealing with death. MacNeil said he is now in the business of co-ordinating, rather than burying.
"It's a model that's never happened around here," he said, adding there are similar offerings in London and Windsor, and many more in Western Canada, for example.
Traditional funeral homes – and there are many good ones in Chatham-Kent, MacNeil is quick to explain – have visitation rooms, reception areas, arrangement rooms, a preparation room in the basement, and a small chapel.
LifeTransitions is more streamlined.
"We're the arrangement office. That's us now. We have a large office where we meet people and all the co-ordination and selection processes take place," he said. "We co-ordinate where they want their service."
MacNeil said there are no onsite facilities for public gatherings, and no associated funeral costs. Instead, LifeTransitions offers choices of local hall partners who could handle a memorial service or even a full-service funeral. Some have onsite catering.
"With our office as it is, our overhead has been restructured. A large part of your funeral bill is just gone. We pass the savings onto the family," he said. "It's not that it's discounted; we're just structured differently."
For anyone wanting a traditional funeral – something MacNeil said he still wants for himself when the day comes – there are options.
"There are great choices in town for a traditional family service. But we won't decline those either," he said.
He suggests people of faith look no further than their places of worship for a place to hold the funeral service in those cases.
MacNeil said he did not suddenly have an epiphany to start LifeTransitions when he learned he'd be leaving Bowman's. It's a concept that spent years gestating.
"I didn't realize I've been doing market research for 12 years," he said. "I've been here 12 years, dealt with hundreds of families, and I've heard over and over and over again that if there was an alternative, they would have taken it."
"This is not something we've invented. But the culture is screaming for it. There is no one in the area that is doing it."
MacNeil said cremation companies in the region share some of the functions, but they do not co-ordinate a service, rather they "take care of the mechanics.
"We're more than that. We'll be licensed as a Class 1 funeral home."
The MacNeils have access to an embalming area if a family wants a traditional funeral.
But that number is in decline. In 2011, nearly 59 per cent of people who died in the province were cremated. Today, MacNeil said that number has topped the 70-per-cent mark.
He added that the funeral business has evolved greatly over the past century or so. People used to hold viewings of a deceased loved one in their homes – in the parlour. That changed as funeral directors offered up a room in their homes – the funeral parlours. And then that went to the full funeral home.
Now, everything is getting simpler and less formal.
"It's just an alternative to the traditional funeral home. We're for everyone," MacNeil said.